New Covid-19 strain not detected in Spain, says Madrid
Health minister Illa against unilateral ban on UK flights and hopeful for joint EU decision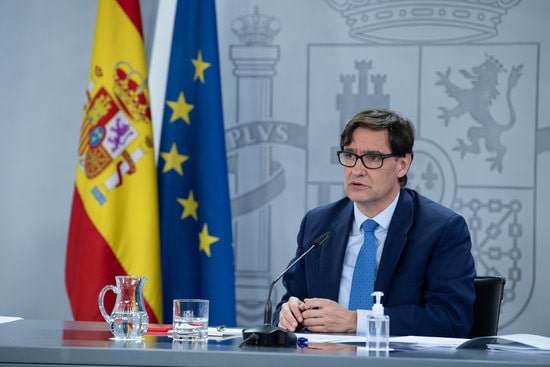 The new Covid-19 strain identified in the UK has not been detected in Spain, said Spanish health minister Salvador Illa on Monday in an interview with RAC1.
According to Illa, the vaccine that is expected to be administered from this Sunday in Catalonia will also be effective against the new strain.
"There is a new strain, but it has not been scientifically proven to be more contagious," he added, saying that Spain's health authorities have sequenced between 4,000 and 5,000 different strains.
As for restricting flights from the UK as other countries such as France and Germany have done, Illa said they are "considering" it, but are leaning towards not making a unilateral decision.
Indeed, he expects a joint EU move on the matter to come from a last-minute crisis meeting on Monday morning.
The health minister also stated that Spain has been requiring a negative PCR test to enter by air or sea from countries including the United Kingdom since November 23.
Vaccine from Sunday
As for the Pfizer vaccine, which is set to be approved by the European Medicines Agency on Monday, Illa confirmed that it will begin to be administered in Spain on December 27. On Sunday, the Catalan health minister, Alba Vergés, said that the rollout will begin in Catalonia on the very first day of vaccinations.
According to Illa, around two million people across Spain will be given doses by February, including care homes residents and health workers.
The first phase of the rollout "will guarantee that tension in hospitals will decrease and that these people will be immunized, but elderly people and those in essential jobs will still be pending."
"We estimate that by May or June we could have between 15 and 20 million people vaccinated, similar figures to Europe, and around 70% of the population in the summer, and therefore, much closer to normality," he said, adding that he does not know whether a new dose in 2022 will be necessary.