80% of Catalonia's population under 1 am to 6 am curfew from tonight
High Court greenlights major restriction in Barcelona and 160 other municipalities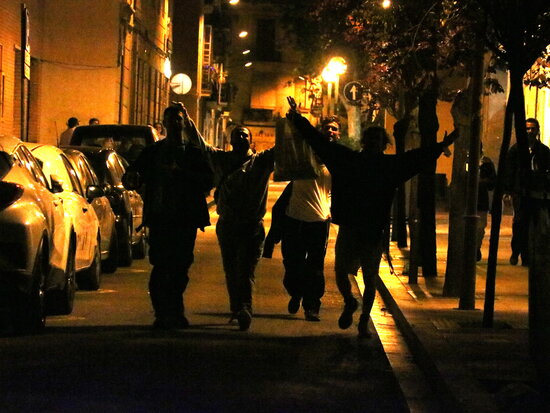 Around 80% of Catalonia's population are under a curfew from the early hours of Saturday, July 17, from 1 am to 6 am.
The Catalan president, Pere Aragonès, confirmed that late-night revelers on Friday would have to return home early in Barcelona and 160 more municipalities.
This comes as the Catalan high court has given the go-ahead to the measure in an effort to contain the spread of Covid-19 following weeks of skyrocketing cases in a decision that was announced on Friday at 1 pm.
The measure mainly affects municipalities with 5,000 or more residents and a 7-day Covid-19 incidence rate of 400 or more cases per 100,000 inhabitants, although it also applies to some with lower figures as they are surrounded by towns with higher rates.
On Thursday, government spokesperson Patrícia Plaja warned that while the measure will have to be reviewed on a week-by-week basis, it will likely be in place for at least three weeks until the public health situation improves.
With 777.85 infections per 100,000 people in the past two weeks, Catalonia has entered the European Union's highest risk category and is now dark red on the European Centre for Disease Prevention and Control's Covid-19 map. It is currently the territory with the highest two-week notification rate in the EU after Cyprus.
The European Union calls on member states to "strongly discourage all non-essential travel to and from 'dark red' and discourage all such travel to and from 'red' areas."
For more information on how the curfew will be enforced, click here.
Check out the 161 municipalities in the interactive map and table below: