12-to 15-year-olds could be vaccinated at secondary schools, says education minister
González Cambray believes face masks may not be necessary next academic year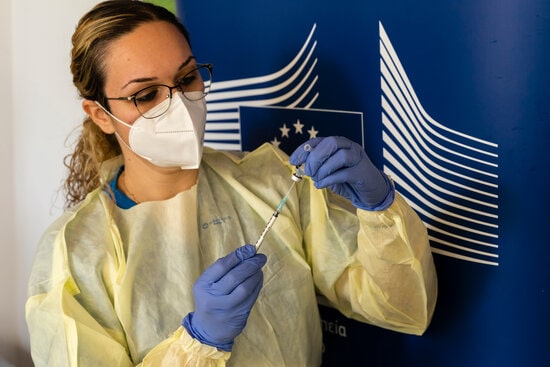 According to Catalonia's education minister, Josep González Cambray, children between the ages of 12 and 15 could be vaccinated at secondary schools, though Spain is yet to announce when inoculations for this age group will begin.
This comes following the European Medicines Agency's decision to greenlight Pfizer's Covid-19 vaccine for 12-to 15-year-olds made public on Friday.
"If vaccinations for this age group begin in August, we'll obviously not administer them at secondary schools," González Cambray told Catalunya Ràdio on Saturday. "But if they begin in September, then we'll most likely vaccinate our youth at secondary schools," he said, stressing that PCR screenings had already taken place there.
"Depending on how the pandemic progresses, we'll see which measures we will be able to ease," Cambray said, adding that one of these "will likely be" the use of face masks, although that will depend on herd immunity.
By the time next school year begins in September, "practically all" teachers will have had both doses of a Covid-19 vaccine.