10-people cap on gatherings and capacity restrictions at religious events to be removed on Friday
Catalan government will not extend Covid measures that require judicial go-ahead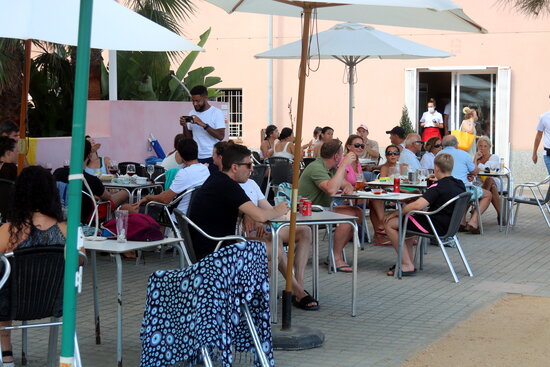 The 10-person limit on gatherings will not be extended from Friday, when it comes to an end.
The Catalan government spokesperson, Patrícia Plaja, said on Tuesday that the restrictions that affect fundamental rights and have to be greenlighted by the Catalan high court will not be extended. They will no longer be in place on September 10 – this also affects the capacity limit for religious ceremonies, now set at 70%.
It remains to be seen whether other restrictions, such as the ban on any activity in places open to the public from 12.30 am, such as bars and cultural events, will still apply from Friday.
Plaja did state, however, that authorities were possibly looking into increasing capacity limits from 30% to 40% at sports events with over 10,000 spectators.
The government also hopes to reopen the nightlife sector "as soon as possible." One of the factors that will determine this will be ICU occupancy. Currently at 316 patients in ICUs for Covid-19, Plaja explained that this figure would have to be under 100 before bars and nightclubs can reopen indoors.
Face masks are expected to still be compulsory in indoor areas, and authorities are likely to continue encouraging work from home.
A curfew was brought back into effect in July to help control the health crisis but was struck down by courts on August 27.
The fifth wave of the pandemic worsened shortly after a major easing of restrictions in Catalonia early this summer, coinciding with the beginning of the holiday and tourism season.
The rise in transmissions brought with it not only further measures, but also an increase in the number of deaths, despite it not being as sharp as during previous waves due to the Covid-19 vaccine rollout.