Referendum raid protests created 'insurrectionary climate,' senior Spanish police official tells court
High-ranking officer behind Guardia Civil investigation report into independence bid calls Catalonia "a powder keg" in 2017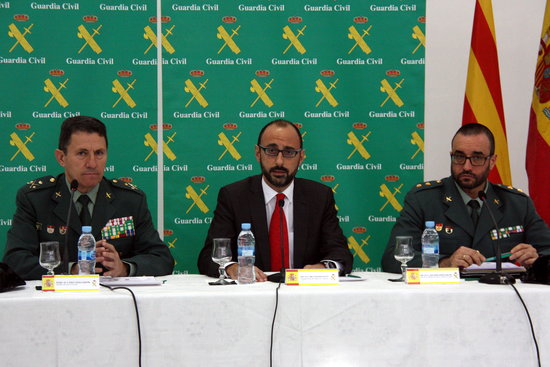 A senior Spanish police officer testifying in the trial of independence leaders said the protests surrounding raids to disrupt the upcoming referendum in 2017 created an "insurrectionary climate" after September 20.
A high-ranking official in the Guardia Civil, and the head of its judicial police in Catalonia at the time, Daniel Baena penned one of the most consequential reports for the investigation into the so-called independence case.
Baena said the investigation into the independence movement began in 2015, with the first court inquiry launched in March 2017. After the September 20 protests, Baena said a judge saw possible grounds for sedition offenses.
Despite complaints about his use of the expression from the defense, Baena insisted on referring to the peak of the independence bid (between September 19, 2017 and October 28, 2017) as an "insurrectionary period."