Puigdemont pledged to declare independence if referendum led to 'incidents', says ex-police chief
Ferran López, the Catalan police second-in-command during the 2017 vote, speaks as a witness in the independence trial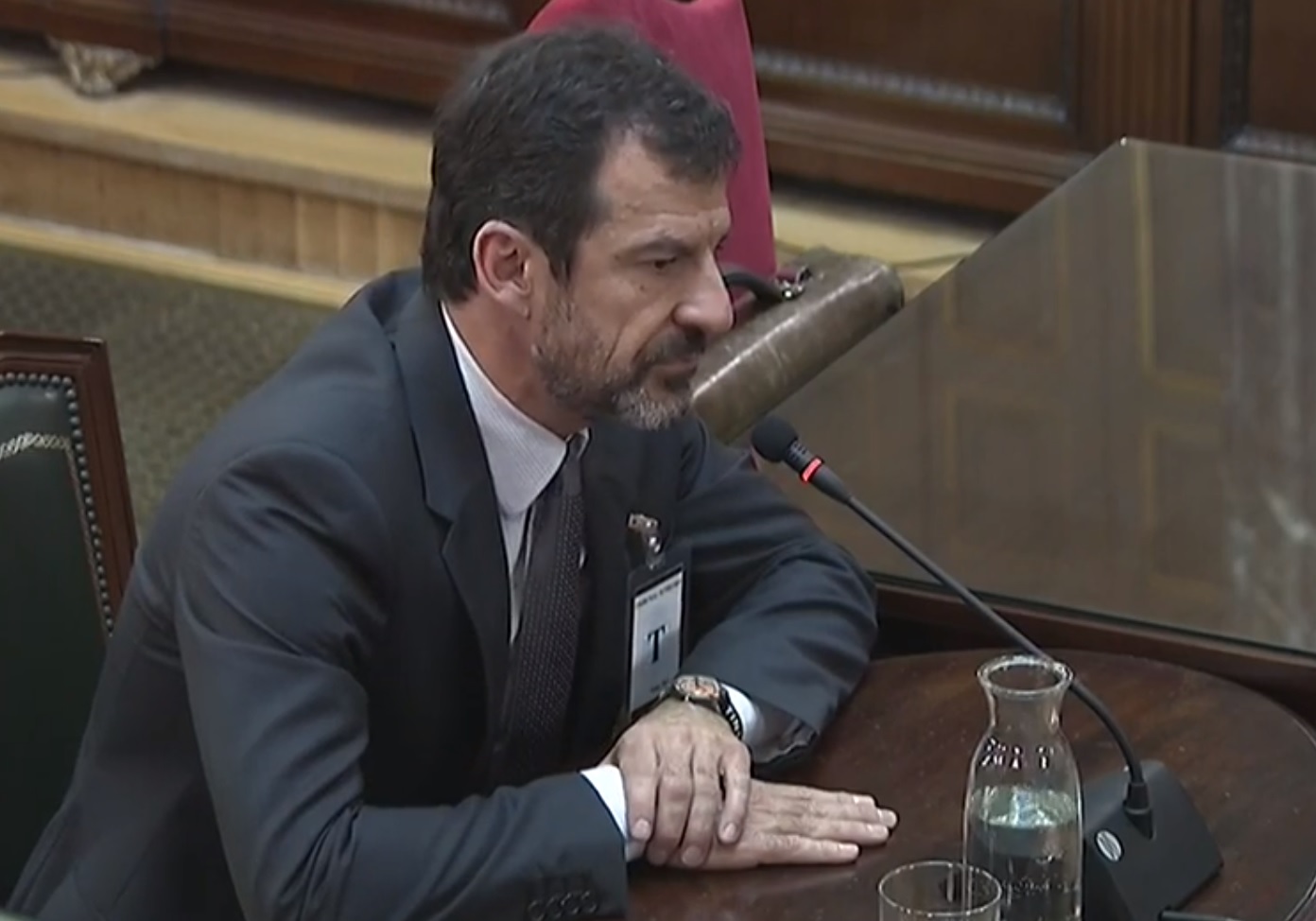 Former president Carles Puigdemont pledged to declare independence if the 2017 independence referendum led to "incidents," according to Ferran López, the then second-in-command of the Catalan police.
On Wednesday morning, López spoke as a witness at the Supreme Court, where 12 pro-independence leaders are facing trial for holding the vote despite Spain's opposition.
"The Catalan police never collaborated either in the preparation or in the execution of the referendum," the right-hand man of former Mossos d'Esquadra police chief Josep Lluís Trapero told the court.
López, who later replaced Trapero after Madrid imposed direct rule on Catalonia, told the court that the Catalan police "attempted to comply with the judicial order [to prevent the vote]."
In fact, López claimed that the Mossos leadership expressed "concern" to then president Puigdemont about the referendum day, and that police chief Trapero asked Catalan government leaders to "comply with the judicial orders and not to hold the referendum."
Stressing the gap between the government and police leaderships, López said, "we had a [home affairs] minister who was reacting in the opposite way to us," referencing Joaquim Forn, who is on trial, who he said made the "mistake" of pledging the vote would go ahead.
According to Trapero's former deputy, the Catalan police were "still worried" after a first meeting with the Catalan government, and urged them to meet again, and made it clear to the executive that if the referendum took place, "there would be problems."
Mossos had orders to close polling stations
López also addressed doubts about the Catalan police's commitment to stopping the referendum, saying officers were deployed in 2,300 polling stations with orders to close them when the best moment arose (ie when there were fewer people there).
The former deputy police chief also said that on the day of the October 1 referendum, Mossos d'Esquadra officers seized a total of 423 ballot boxes, 90,000 ballot papers, and 60,000 envelopes.
The former Mossos second-in-command also denied accusations that the Catalan police failed to support Spanish officers, accusing Spanish law enforcement of not sharing information and breaking off the coordinated police operation on the day of the vote.
What's more, López insisted that the Catalan police were always "loyal" to Diego Pérez de los Cobos, the Guardia Civil colonel charged with coordinating the different police forces during the independence referendum.