Catalan police 'ready' to arrest Puigdemont and ministers after declaration of independence
Former Mossos chief Trapero tells Supreme Court of preparations to detain government after declaration of independence should courts order it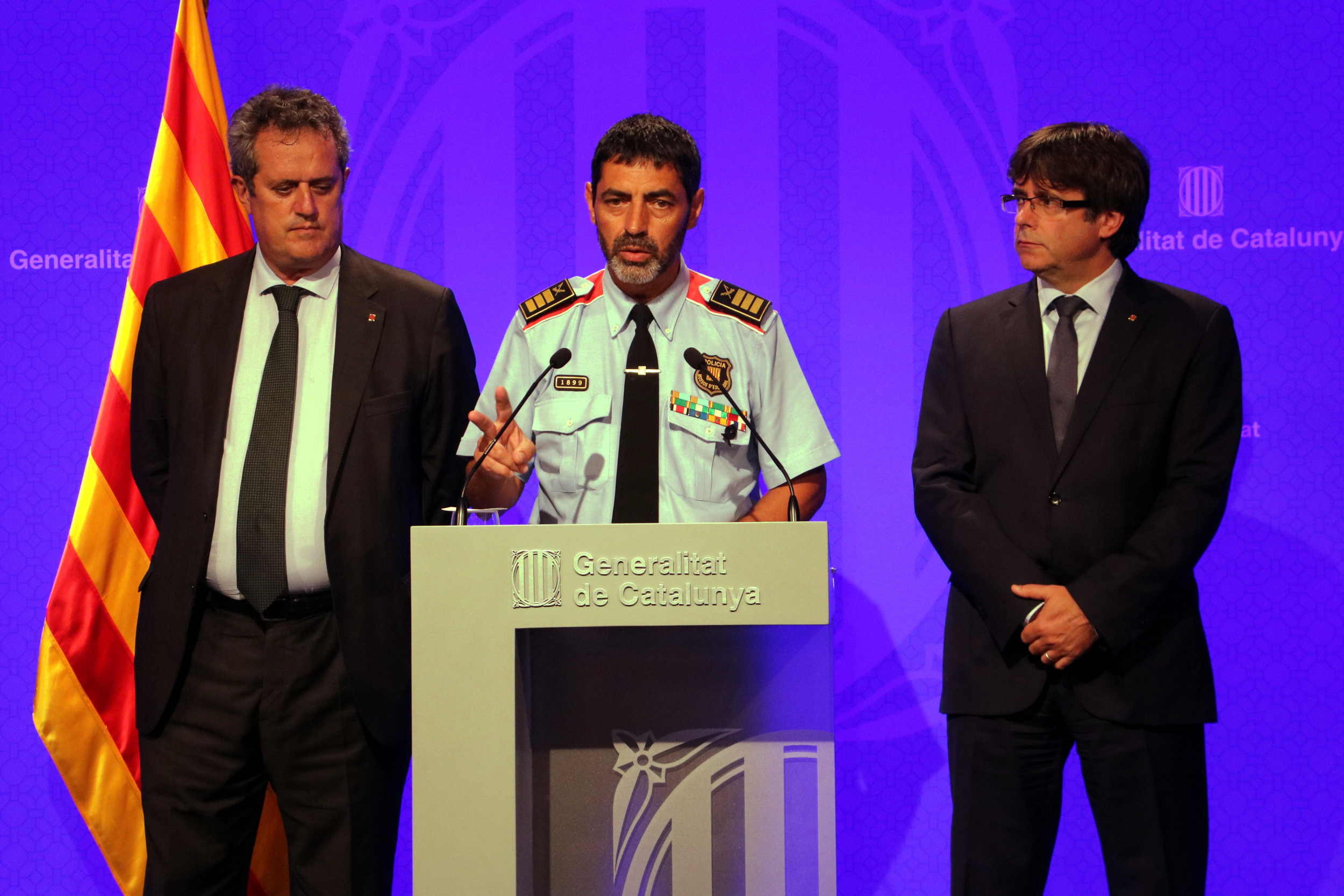 The Catalan police were ready to arrest former president Carles Puigdemont and his ministers after the declaration of independence should the courts order it, police chief at the time, Josep Lluís Trapero, told the Supreme Court on Thursday.
Testifying in the trial of independence leaders, the former head of the Mossos d'Esquadra Catalan police said that as the "legal implications" of the declaration of independence were unclear, Trapero said he told his officers to be prepared to follow orders two days prior to the declaration.
The parliament passed a resolution declaring the independence of Catalonia on October 27, following overwhelming support for a Catalan republic in the referendum held on October 1, which the Spanish courts had declared illegal.
In a meeting ahead of the referendum, Trapero requested Puigdemont to call off the vote and follow court orders, as this is what the Catalan police was planning to do.
He also raised "public order" and "safety" concerns to government members, as more than two million people were expected to take part in the vote, and some 15,000 police officers had the mission to stop it.
🔴"The Catalan police urged the government to comply with legality and court orders, because that's what we were going to do," says former police chief Josep Lluís Trapero

Learn more: https://t.co/dTDAlIIfix pic.twitter.com/FnUmZeKtrz

— Catalan News (@catalannews) March 14, 2019