Workers in Amazon hub near Barcelona greenlight deal with company after center's closure
300 employees to be relocated to El Prat logistics hub, while those moved to Figueres and Aragon to get €7,250 in compensation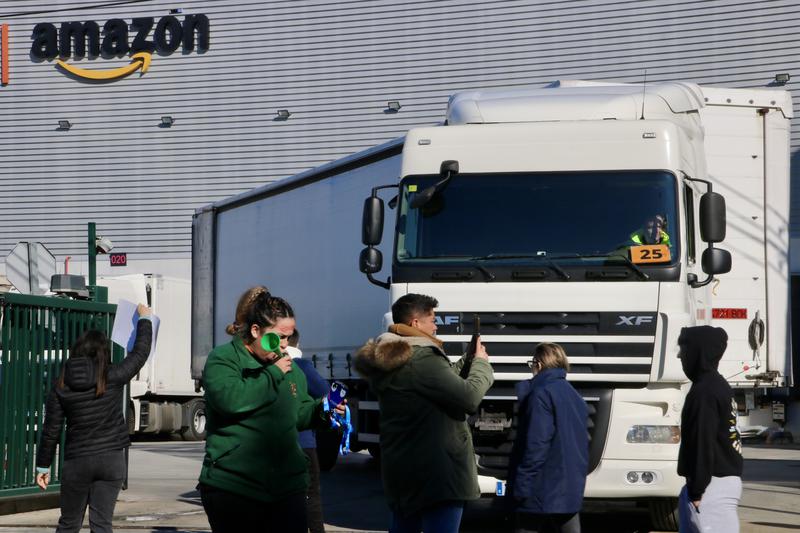 Workers of the giant e-commerce Amazon, in the Martorelles logistics hub, just on the outskirts of Barcelona, greenlighted a deal with the company after it decided to close down the plant.
Of the 548 votes cast, 534 agreed with the deal, 12 rejected it, and two abstained.
After announcing that Amazon was moving its logistics to other hubs in Catalonia and the capital of the neighboring region of Aragon, Zaragoza, it first offered 100 people to be relocated to the largest plant in Catalonia, El Prat de Llobregat, just outside Barcelona airport.
Workers rejected the proposal with a 17-day strike and demonstrations and negotiated for 300 employees to be moved there. They will keep the same working conditions as they currently have now in Martorelles, such as night shifts and weekend bonuses.
Others who wish to keep working at the company can choose to move to Zaragoza or El Far d'Empordà, in the north of Catalonia, two Amazon logistics hubs still to be open.
In that case, workers will have different working conditions, but the compensation that Amazon first offered of up to €5,670 has increased to €7,250. €4.850 of which will be paid in just one payment, and the rest (€2,400) in 12 settlements spread out over a year.
Finally, those who prefer to leave Amazon will get 33 days and €375 payment per year of work.
"We consider this to be a very positive outcome," Esther Rodríguez, the head of the workers' committee, said, referring to the voting result.
"After all the process, the committee fought to get the best conditions for workers: relocations, compensations, or being moved to other plants. And workers have welcomed this," she told the Catalan News Agency (ACN).
"Now, we have to negotiate everything. We'll start a follow-up committee to know how many people want to be relocated, moved to other plants, or terminate their contract," she said.