Amazon to close logistics hub near Barcelona, pledges to keep 800 jobs
Company to move operations to premises located in neighboring region of Aragon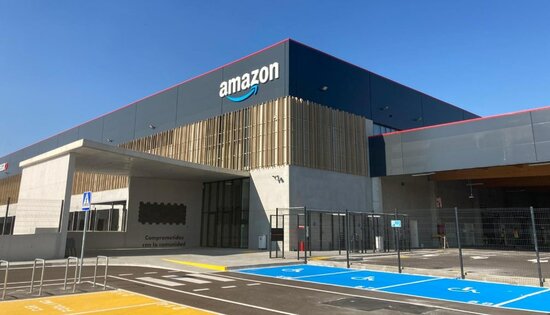 Amazon is set to close its logistics hub in Martorelles, north of Barcelona, but the company has pledged to keep the 800 jobs.
The e-commerce giant said on Wednesday that in an effort to "make sure the operations network fits the firm's needs and in order to improve the experience for employees and clients," the center in Martorelles will be replaced by a large one in Zaragoza, in one of Catalonia's neighboring regions, Aragon.
The company is talking with unions to find new posts for its employees. The move comes after Amazon announced the lay-off of 18,000 people worldwide in early January. Those involved will be informed on January 18.
Coinciding with the announcement, Amazon also unveiled that its new automated hub in El Far d'Empordà, in the north of Catalonia close to Figueres, will open by April and will be over 50,000 square meters.
According to the firm, the new center will create 1,400 permanent jobs with over 60 different roles. It will complement the activity already in place in the other two centers the e-commerce giant has in Barcelona, one in El Prat, the largest in Spain, and another in Castellbisbal, a 30-minute drive from the capital.
Amazon's goal is to have over 25,000 permanent workers in Spain by the end of 2025 after investing over €10 billion since 2011.
The plant in Martorelles is over 30,000 square meters and opened in October 2017.
CCOO union against transfers
The CCOO union has rejected that workers should move to other locations to keep their jobs. It is "a hidden lay-off scheme," a statement reads, as for them, pushing workers to decide whether to relocate to Zaragoza or Figueres is a way of asking for people to voluntarily quit.
Amazon would be trying for employees to leave voluntarily and this way to reduce lay-off costs, the union claims.
"We will not accept for these sackings or leaves to be free," the union statement reads.