Women entrepreneurs say female-led start-ups should not be 'extraordinary feat'
Currently, businesses in Catalonia are mostly led by men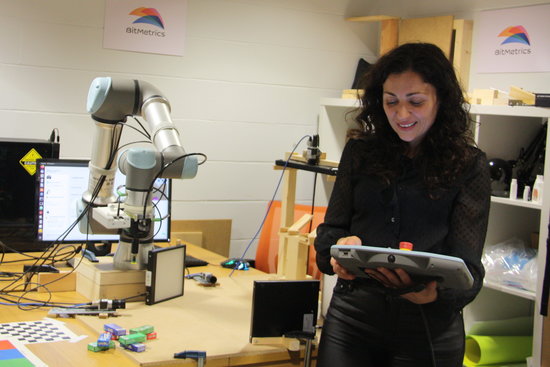 Only 2% of investments between one and three million euros are put into start-ups led by women, and coinciding with Women's Entrepreneurship Day on November 19, female business leaders in Catalonia are calling for more equality within the field.
Begoña Perdiguero, the head of the Catalonia Trade & Investment Agency (ACCIÓ)'s start-up division, told the Catalan News Agency (ACN) that it was important people stop considering businesses created by women as some "extraordinary feat."
She also explained that projects which receive large investments are those that are "impossible to say no to." In concurrence, throughout Spain only 22% of entrepreneurial projects are led by women.
Catalan start-ups
"Every time I do a talk or present a project, I am the only woman", Mar Masulli, CEO and co-founder of BitMetrics, explained.
The technology field is notoriously lacking in the representation of women.
Masulli created a prototype of cameras using artificial intelligence to allow companies to enable industrial robots to adapt to change.
Through a subscription programme she is hoping to spread this to smaller businesses who might not be able to pay a large outright fee, launching the prototype in 2021.
Masulli said to ACN that she is thankful that she has received investments, both from men and women, because as a woman "it is a bit more difficult" to access capital.
Beatriz Mesas is another Catalan entrepreneur who is rivaling Nespresso. Coming from a family whose life and business revolves around coffee, she decided to go it alone and create a coffee machine during quarantine.
The machine uses freshly ground coffee to prepare a drink in just 30 seconds, without capsules, thus keeping the process much more sustainable.
Quickly, she had more than 500 buyers, embracing the 'back to basics' approach of the brand, and the possibility of getting the machine at a reduced price with a subscription for coffee beans.
How to fight the gender gap
Perdiguero explained that to bring more women into businesses, there should be targeted action throughout the entrepreneurial chain.
She also recommended that girls be encouraged to take part in science and technology, to encourage them to step out into the field.
The lack of empowerment girls receive in this area is clear in the report released by the Global Entrepreneurship Monitor, which put Spain as one of the countries where women do not see entrepreneurship as a good option for high level work.
This puts it on par with other countries with low rates of businesses headed by women such as Greece, Iran, Ireland, and Mexico.