Unemployment up in Catalonia after summer holiday
General trend still positive as jobless number falls compared to same period last year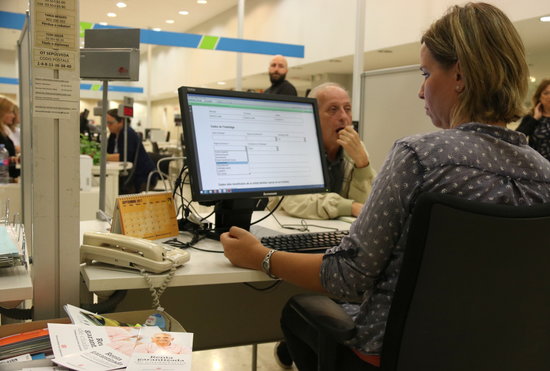 Unemployment in Catalonia rose in October, meaning there are now 10,853 more new job seekers compared to the latest figures, a 2.85% increase in unemployment from September.
According to figures from the Spanish Labour Ministry, the monthly increase in the number of unemployed people was paired with a yearly decrease of 23,874 job seekers from October 2017, a 5.75% fall.
Unemployment has been decreasing yearly in Catalonia for 64 consecutive months since July 2013, after the unemployment rate skyrocketed following the financial crisis of 2008.
It comes as no surprise that the number of people looking for a job after the summer holiday has gone up, when temporary jobs related to tourism go down with the arrival of autumn.
Two ways of calculating unemployment
The figures differ from those published last week in the latest Labor Force Survey (EPA in Spanish), which identified some 400,000 unemployed people in Catalonia. The survey also found that there were 77,000 more employed people in Catalonia in the third quarter of 2018, compared with the same period in 2017.
The variation in the figures can be attributed to the different methods for gathering data. The Spanish Labor Ministry figures are based on the number of jobseekers registered with the Employment Service, while the EPA figures are taken from surveying a broad sample of 65,000 households, or some 200,000 individuals, all over Spain.