Unemployment drop halts after a year in first quarter of 2022, rate at 10.23%
Slight increase in figure, but over 100,000 fewer people out of work compared to 12 months ago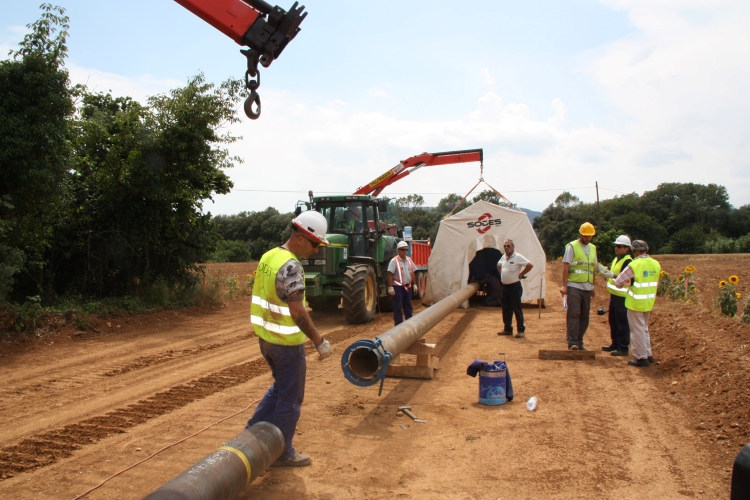 One year of dropping unemployment came to a halt in Catalonia in the first quarter of 2022, with the rate standing at 10.23%, just slightly higher than three months before (10.16%). Yet, this figure is significantly better than in the first quarter of 2021, when it was standing at 12.9%.
According to the latest labor force survey (EPA) published on Thursday by the Spanish statistics institute, 394,200 people were out of work at the end of March, 1,200 fewer than three months before, and 105,500 fewer than that time last year.
Yet, once again, the unemployment rate was not gender-balanced. While the figure amongst men was 9.66% at the end of March 2022, 10.85% of women were looking for work.
All in all, 3,457,300 are estimated to be in work around Catalonia, 40,800 fewer than three months before, and 83,400 more than a year prior.
Unemployment in pre-pandemic levels
Despite the slight uptick in figures in the first quarter of 2022, the unemployment rate is still at pre-pandemic levels, after the surge during the pandemic.
In the fourth quarter of 2019, the last before the first Covid outbreak, the indicator was at 10.45%, as 405,800 people were jobless.
The rate soared to 13.87% in the fourth quarter of 2020, with 537,900 jobseekers, before it began a progressive decline.
Quarter of under 25s out of work
Per age group, young people are still suffering the most from unemployment, with this figure standing at 25.33% for under 25s, two percentage points less than in December 2021.
For those between 25 and 54, only 8.7% are jobless, a stable figure compared to the last quarter of 2021 (8.9%).
The figure grew for those 55 and over, at 9.4%, compared to the 7.7% registered in the previous quarter.