Ryanair and Easyjet strikes threaten operations at Barcelona airport
One Ryanair flight called off as of Friday midday after 20 were canceled the previous day, while several delayed departures reported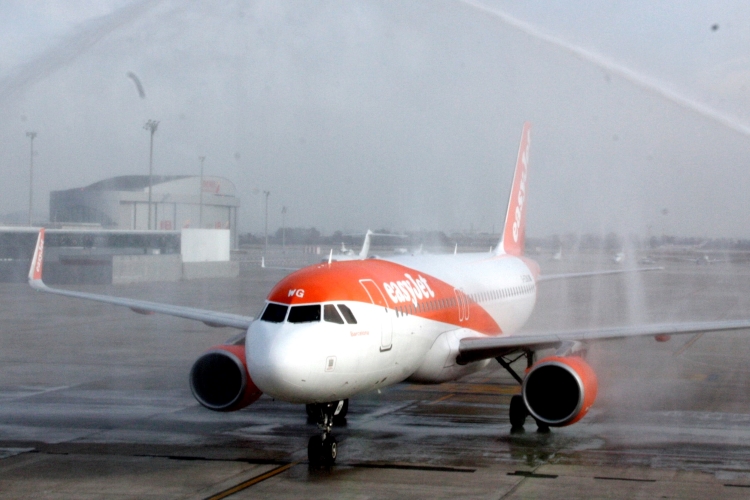 Barcelona - El Prat airport could face a chaotic day on Friday as the cabin crews of two of the major low-cost airlines, Ryanair and Easyjet, are on strike. While the Irish company's staff will stop working for the fifth day, the British company's workers started nine non-consecutive days of strike.
However, early reports from unions from both airlines showed no major problems at the Catalan capital's airport and as of 1pm, only one Ryanair flight going from Barcelona to Milano Bergamo airport, in Italy, had been canceled.
Ryanair did have eleven delayed arrivals, and five delayed departures, while at the other Catalan airport the airline operates in, Girona, two departures were delayed and only one plane arrived later than expected.
Easyjet passengers did not experience any major incidents as only three flights to Barcelona were delayed and two leaving the Catalan capital saw minor delays, as of 1pm.
Union complaints
Unions have denounced wrongdoing by both companies. Ryanair workers claim the company has "once again brought cabin crew members from other headquarters to operate flights with Spain as its origin," a statement shared on Friday morning reads. "Some are Portuguese, while others are from outside the EU, such as the UK," it continues.
They are preparing all the required information to "file the necessary complaints to the labor offices in each city, as for now, there is non-Spanish staff in flights departing from Barcelona-El Prat and Galician city of Santiago de Compostela," the statement says.
Easyjet staff, going on strike for the first day on Friday ahead of eight more days during July, also consider the company has "exceeded the number of flights considered minimum services," a statement reads.
The Spanish government has set obligatory minimum services for employees ranging between 36% and 80% at Catalan airports.
Workers also complain the company "has followed Ryanair's style and is not respecting the minimum service rights and is violating the cabin crew's right to strike," the Easyjet USO union statement says.
Ryanair strike
The Irish company has been afflicted by several strikes in the last few days. On Thursday, workers started a new protest set to last for three days until Saturday, which comes after three other days of strike action last weekend, from June 24 to 26. No more protests have been announced for this summer as of yet.
The strike forced Ryanair to cancel 20 flights from Barcelona-El Prat airport on Thursday, according to the USO union. They were supposed to depart from Barcelona to Billund, in Denmark, Kraków in Poland, and Paris Beauvais airport, as well as Brussels Charleroi, Naples, and Malaga, among others.
Between Friday to Sunday last week, more than 40 flights to and from Catalan airports were canceled.
Barcelona's El Prat was the most affected airport in Catalonia, but Girona-Costa Brava in the north and Reus in southern Catalonia also saw a wave of delays and cancellations, as did other facilities across Spain and other European countries.
Easyjet strike
The USO union also called for EasyJet's cabin crew in Spain to go on strike for nine days over three weekends in July. Staff stopped working on July 1 and will continue to do so on July 2 to 3, 15 to 17, and 29 to 31, meaning that both companies will see employees protest on July 1 and 2.
In a statement released on June 21, USO condemned the "blocked impasse" from Easyjet. The union wants workers to have salaries similar to other company staff based in other European countries such as Germany or France.