Passengers at Barcelona airport up in August despite month of strikes and delays
The cumulative tally for 2019 is 5.2% up from last year, reaching 35.5 million travellers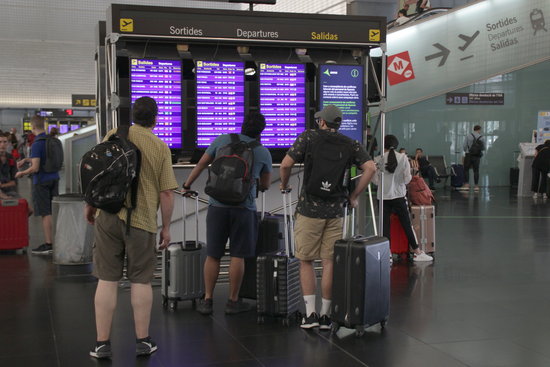 The tally for Barcelona-El Prat airport has surpassed 35 million passengers this year after the figures for August were released, a 5.2% increase on last year.
International passengers continue to account for the majority of this figure - 26.1 million travellers have been through the airport so far this year, up 5.4% compared to last year.
The month of August also saw an increase, with over 5.4 million passengers registered representing a 5.1% increase on the same month last year.
The record has also been broken for the second time this year for the most travellers in a day - 187,752 people entered the doors of El Prat on August 16th. The record was previously 186,140 travellers, on June 28 of this year.
Figures continue stark increase despite hectic month
This comes despite a turbulent month for the airport, in which it was affected by a series of Iberia ground-staff strikes sparked by unrest due concerning working conditions. Airline Vueling was subsequently forced to cancel hundreds of flights.
The airport has also been identified as among the top 4 airports affected by delays globally this summer, with nearly 40% of flights taking off at least 15 minutes late.
Girona airport down on last year
Girona airport saw a 3.2% decrease on August last year, continuing the drop that it has experienced over the course of 2019. Meanwhile, Reus airport welcomed 196,893 passengers this month, a 6.3% increase.
So far, Girona airport is down 5.2% on 2018, and due to this decreasing activity, Ryanair announced that it would be closing its Girona airport base at the start of 2020.