Barcelona El Prat among top 4 airports globally with most delays this summer
35% to 40% of flights took off at least 15 minutes late, with average delays set at 45 minutes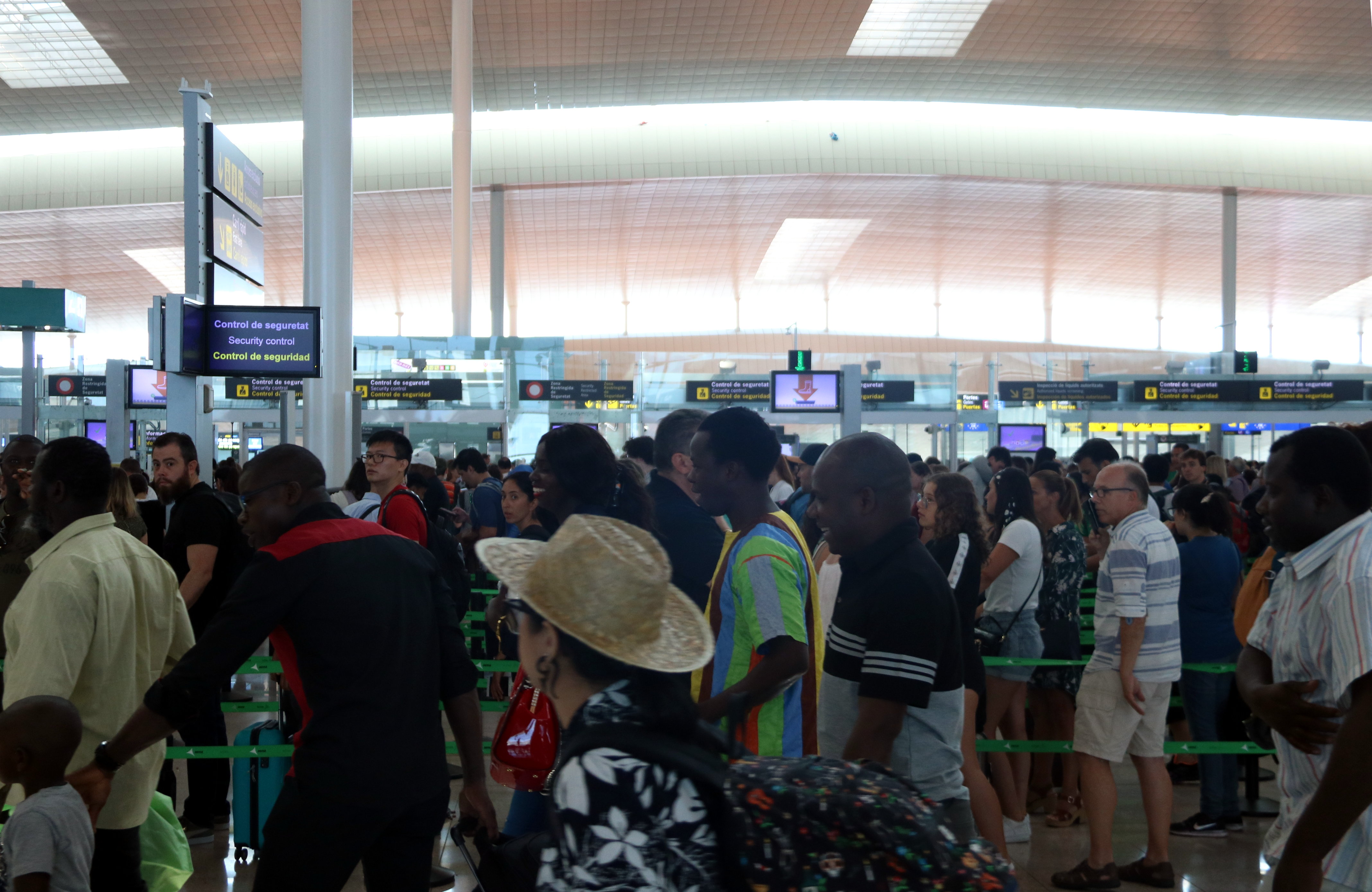 All summer long, Barcelona's El Prat airport has been ranked among the top 4 worst in the world in terms of delays, with 35% to 40% of all flights experiencing delays of at least 15 minutes and flights taking off, on average, 45 minutes late.
The ranking, which compares 50 of the world's most important hubs, placed Barcelona 3rd globally in June and July, but the city fell to the 4th position in August as a result of the protests that disrupted flights at the Hong Kong airport.
This year's figures, however, are slightly better than last year's, as over the summer of 2018 almost half of all flights were delayed.
In a list including the world's 50 main airports in terms of punctuality, Barcelona El Prat came in 48th position in June and July 2018, and 47th in August.
In June 2019, the airport with the worst record for delayed flights was Amsterdam-Schiphol, whereas in both July and August it was London Gatwick.
As for the airports with the best records, in June and July the honor went to Tokyo, while in August it went to Sao Paulo.