Passengers at Barcelona airport rise by 8.8% in October
Territory minister meets Vietnam Airlines officials to consider direct flight from Catalan capital to southeastern Asian country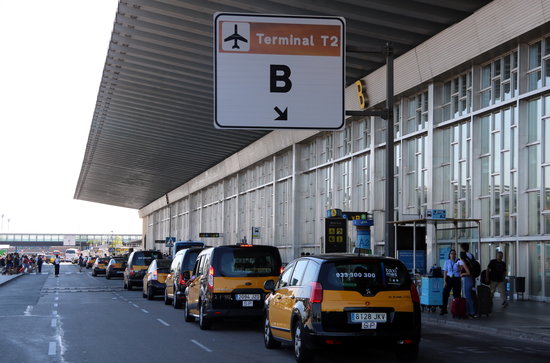 The passengers at Barcelona airport continues on the rise, with an increase of 8.8% in October compared to the same month last year.
According to data published on Monday by Spain's public airport operator, 4.54 million people used the facilities in El Prat de Llobregat, in the Catalan capital outskirts.
International flights led the growth with a 9.2% increase. Overall in 2018 so far, 43.2 million people have departed or landed from Barcelona airport, which means 5.7% more than from January to October 2017.
The airline companies working at the facility have forecasted some 10% more sales for the winter season compared to the last one, and new routes have recently been announced, like the one linking the Catalan capital with New York City and Santiago de Chile by Level airline.
Girona and Reus airport, increases from January to October
The same figures also show that passengers at Girona airport in October were almost the same as in the same month of 2017, but figures are better overall this year so far –4.6% more than 2017, with the total number of users at 1.94 million.
At Reus airport, passengers decreased by 5.5% in October in comparison with twelve months ago, but so far this year more people have used it than the first ten months of 2017 (1.02 million passengers, a 1.5% increase.)
Barcelona-Vietnam direct flight?
Meanwhile the Catalan work minister, Damià Calvet, met on Monday an official for Vietnam Airlines.
They both agreed to consider the possibility of setting up a direct route between Barcelona and Vietnam in 3 or 4 years' time.
They will also work to hold a new meeting in the 2019 World Routes forum, which will take place next September in Adelaide, in the south of Australia.
Calvet also talked to several officials of the Vietnamese transports ministry in order to increase the trade routes by sea between Vietnam and the port of Barcelona, and they also tackled the railway development and the construction of infrastructures.