One year since MWC called off, heralding 'horrific' 12 months for hotels and restaurants
Sector hopes world's biggest mobile fair's return in June will bring about a change in fortune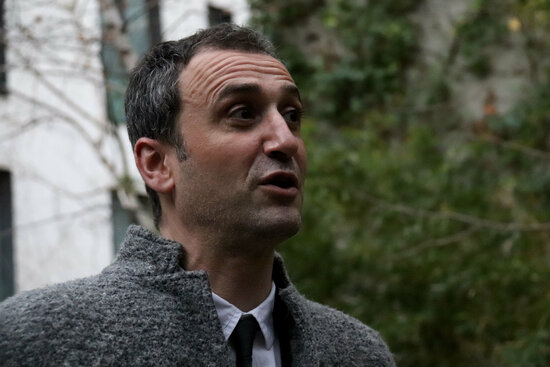 One year ago, on February 12, 2020, before the first case of coronavirus had been detected in Catalonia, the organizers of the Mobile World Congress (MWC) decided to cancel their flagship event in Barcelona.
Although politicians at the time were urging the congress to go ahead, an avalanche of companies pulling out – many of them based in Asia where the effects of Covid-19 were already being felt – prompted authorities to pull the plug.
Too big and important perhaps to be considered the canary in the coal mine, the cancelation of the world's biggest mobile technology fair was the harbinger of a terrible year ahead for Catalan hoteliers and restaurateurs.
Every year the MWC brings a huge boost in the quieter winter months to sectors such as catering, hospitality and transport, and last year's cancelation came as a complete shock to them.
"It was really a huge blow because in the previous days we had been talking a lot with the people from the GSMA [MWC organizers] and we did not envisage cancellation as a possibility," Manel Casals, the head of Barcelona Hotel Guild, tells the Catalan News Agency (ACN).
"They canceled the congress and that's when that horrific year started for us," he says.
The situation in February 2021 is very different from last year, with only 25% of hotels in Barcelona open for business. Restaurants can only open at certain hours, in the morning and for lunch, and Roger Pallarols of the Barcelona Restaurant Guild warns that 50% are at risk of closing permanently if there is no more financial support given.
Pallarols explains that while the €40m that bars and restaurants usually make during the congress isn't on its own hugely significant, the impact of the MWC on the sector goes "beyond" the money, because it is "a first-rate platform to explain that the city is a good destination for conferences" and tourism.
Beginning and end of the crisis
One year on, hotels and restaurants are hoping that the 2021 congress will signal a reversal in fortunes, but fear that a postponement would "push the light at the end of the tunnel further away," as Pallarols says.
His counterpart in Barcelona Hotel Guild agrees. "Just as it was the beginning of the crisis it will be the end of the crisis," says Casals.
The MWC organizers say they are planning "boldly but cautiously for an in-person" event from June 28 to July 1, while another large trade fair, Integrated Systems Europe, will announce on March 1 whether or not it can go ahead in June.
The organizers of the two congresses say that they want to be "catalysts" for the economic recovery, while, for Pallarols, if the two events go ahead it would be a signal to the world that "you can go back to Barcelona to do business."