Mobile World Congress deny rumors of Madrid move
Technology fair announces 'xside' evening program in partnership with Sónar music festival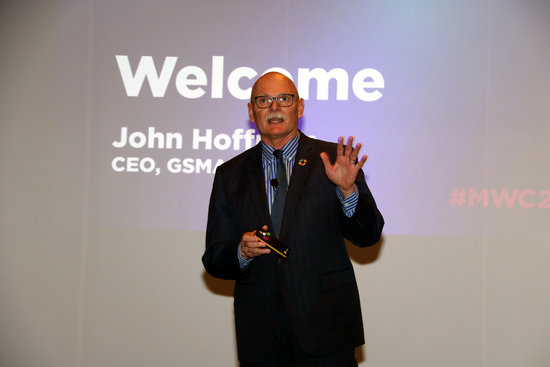 Organizers of the Mobile World Congress have addressed rumors of a move to Madrid, assuring that the event will be staying put in Catalonia for the future.
John Hoffmann, CEO of GSMA, the body that organizes the Mobile World Congress, affirmed that he and his group are happy with the Barcelona location and had no intention of moving to the Spanish capital.
"We've been here since 2006, and we'll be here in the future," he explained at a press event presenting the upcoming edition of the mobile industry and technology fair.
xside evening program in partnership with Sónar
Mobile World Congress 2020 will also feature a new program of evening activities in partnership with Sónar, one of the biggest electronic music festivals that takes place in Barcelona every summer. The new night activities will be known as xside.
On the Monday-Wednesday evenings during the congress, taking place February 24-27, music and entertainment will take center stage from 6-11 pm, giving the expected 120,000 attendees the perfect place to network and hold meetings with other potential business partners, while also enjoying the offerings of the iconic Barcelona music festival.
The new initiative will see talks, performances, and screenings from some huge names in music such as Richie Hawtin, Honey Dijon, and Folamour.
'Limitless intelligent connectivity'
As ever, the congress will feature exhibitions and showcases from some of the world's biggest mobile industry and technology companies, such as Google, Microsoft, and Samsung. The 2020 edition's tag line will be 'Limitless intelligent connectivity' as 5G connected devices are expected to play a central role in what is displayed.
In total, over 3,000 exhibitors will be showing their latest innovations in Barcelona, where AI is also promised to be a highlight. More than 170 government delegates from over 200 different countries and territories will also be in attendance in order to debate and discuss how this emerging industry should best be overseen.
The companies and delegates will be participating in the context of a number of different pavilions, including Digital Planet Exhibition, AI Zone, Internet of Things, 5G Zone, and Manufacturing.