Mediterranean Railway Corridor has more "allies" in Europe than in Spain
Catalan Minister Josep Rull calls for "excellent rail infrastructure" to boost the productivity of the Mediterranean ports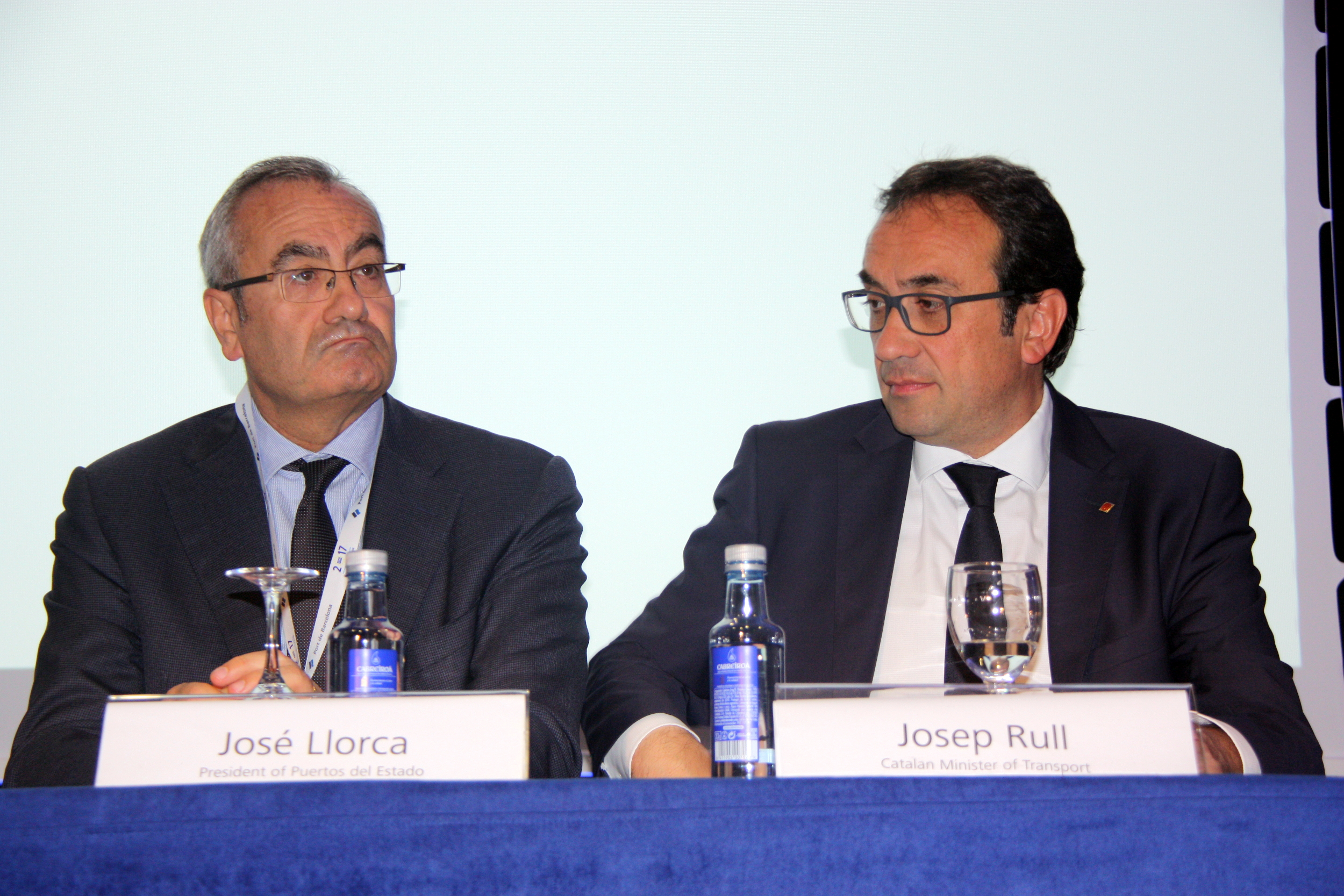 Barcelona.- The so-called Mediterranean Railway Corridor, a long-awaited infrastructure which is set to connect the ports along the Mediterranean coast and through Europe, continues to be one of the Catalan Government priorities for Spanish Government investment. "It is a clear demand," said Catalan Minister for Territory and Sustainability, Josep Rull, and called for matching the "fantastic ports connection" with "equally excellent rail infrastructure" in order to "boost the productivity of the sector". Rull admitted he was surprised that the Mediterranean ports' demand to build the Corridor "has more allies in northern ports of Europe" than "within the Spanish State". Rull made these statements during the opening of the European Sea Ports Organization (ESPO) Annual Conference, which took place this Thursday in Barcelona.

"Our priority is to see the Corridor completed," insisted Rull during the conference, in the presence of Port de Barcelona's President, Sixte Cambra, the representative of Spanish Ports, José Llorca, and Deputy Director General of DG MOVE of the European Commission, Matthew BALDWIN. In an interview with CNA, Rull emphasized the acceptance the Corridor enjoys, which is usually broader outside of Spain than within the country. In fact, he considered it a "paradox" that ports which compete directly with Barcelona, such as those located in the north of Europe, take a much stronger stance in favor of the Mediterranean Corridor than the Spanish Government. "Our competitors have a better understanding of the situation than those who are supposed to protect us," Rull said.

However, despite being essential not only for the Spanish economy but for all of Europe, its construction has been repeatedly delayed. In addition, the delays in the construction of the Corridor are affecting private investment; pending business investments are worth €300 million, €20 million of which corresponds to an investment from the German multinational Basf, which announced it will expand one of its plants in Tarragona.

"The Spanish government is highly committed to developing the transportation system, comprising the core European network," said Llorca. Morevoer, he said that investing in the Mediterranean Railway Corridor was "particularly" important and considered it an "essential endeavor" in order to "enhance the competitiveness of Southern Europe".