Major banks weather political storm
CaixaBank and Banc Sabadell close 2017 with big turnover, despite crisis between Catalonia and Spain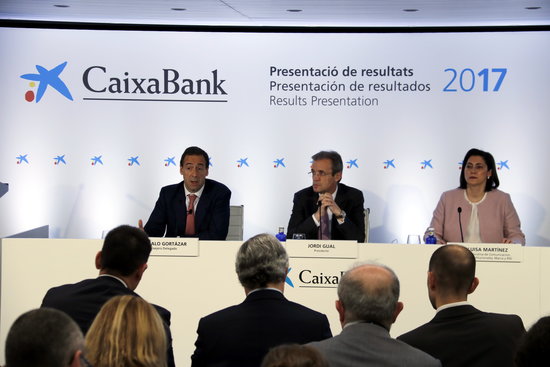 CaixaBank closed 2017 with a record profit of €1.7 billion, 60.9% more than the previous year, the best result in the history of the bank. It was also a good year for Banc Sabadell, which made €801 million of net profit, 12.8% more than 2016.
Despite this, CaixaBank's net profit in the last quarter of the year was actually below forecast, while Banc Sabadell's was as expected.
Both banks moved their headquarters outside of Catalonia after the October 1 independence referendum, when the political conflict between the Catalan and Spanish governments reached crisis point. Both entities expressed concern over how the situation could affect them.
Banc Sabadell decided to move its legal headquarters to the town of Alacant, in the region of Valencia. Markets responded positively to the bank's decision, with stocks up by more than 6%. CaixaBank, on the other hand moved its head office out of Barcelona and to Valencia.
Weathering the political storm
For CaixaBank, the integration of the Portugese bank BPI had a positive impact, however without it, the bank would have closed the year with an increase in profit of 44.1%. According to the financial body, chaired by Jordi Gual, attributed 96% of revenue to ordinary banking activity, after a 66.7% decline in income from financial operations. Gual defended the bank's move to Valencia, dismissing what he called "over-reactions" to the decision in the face of the year's positive results.
Meanwhile, Banc Sabadell's rise in net profit was put down to the allocation of €2.1 billion to provisions for credit loss. On Thusday, the bank's board of directors approved an increase of dividends for share holders bringing the total from two cents per share to seven cents, representing an increase of payouts of up to 49% of profits, 9% more than 2016.