Lack of French and British visitors 'catastrophic' for Catalan tourism
Travel restrictions a blow during "worst year in history" for sector, says university professor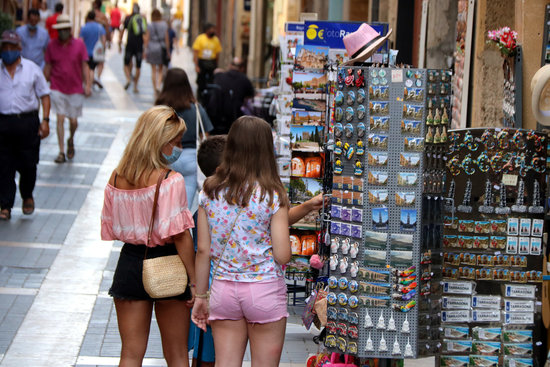 Tourism expert Pablo Díaz has warned that a lack of French and British visitors will be "catastrophic" for tourism in Catalonia and will stop dead the economic recovery that tentatively began in June.
On Friday, the French prime minister warned French citizens not to travel to Catalonia due to the resurgence of Covid-19, while the following day the United Kingdom announced it would be imposing a 14-day quarantine on all travelers coming from Spain.
Putting restrictions on visitors is yet another blow during "the worst year in the history of tourism in Catalonia and Spain," according to Díaz, professor of Economics and Business at the Open University of Catalonia (UOC).
In light of similar pronouncements from Belgium and the Netherlands, Díaz warned of a "snowball" effect due to fears of another health crisis of a similar magnitude to that witnessed in March.
Recommendations against traveling to Catalonia and restrictions on movement will inevitably lead to a "restructuring" in the tourism sector, and the closure of some businesses.
Reservations canceled
Díaz said that while that no country has directly banned visits to Catalonia, many have adopted recommendations or imposed conditions to minimize the risk of infection spreading. Such measures "prevent" tourism, he said. In fact, 90% of reservations made by Brits in areas such as the Costa del Sol in Andalusia have been canceled as a result of the quarantine imposed by the UK government.
France and the UK are the two leading countries when it comes to numbers of foreign visitors to Catalonia. In 2019, 4.1 million tourists came from France, while 2 million traveled from the UK.
Spending by French visitors amounted to 2.48 billion euros while their British counterparts spent a total of 1.97 billion euros. The biggest spenders (2.56 billion euros) were in fact visitors from the United States, currently subject to a travel ban to Schengen countries except in exceptional circumstances.