Josep Tarradellas Barcelona-El Prat airport sees 4 million visitors in March
First three months of 2019 show 5.9% increase in visits compared with previous year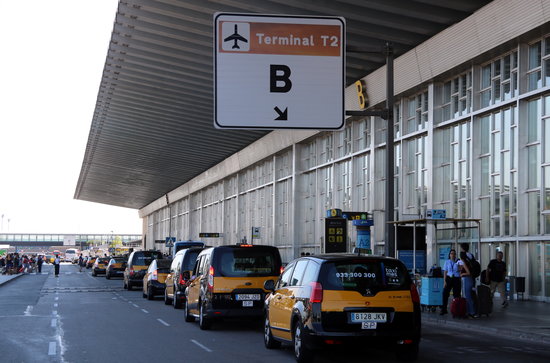 Barcelona's El Prat airport welcomed 4 million passengers through its doors in March 2019, a growth of 3.5% compared with the same month the previous year.
For the first three months of 2019, 10,510,644 people traveled through Josep Tarradellas Barcelona-El Prat airport. This figure represents an increase of 5.9% of the total number of visitors that passed through the airport in the first three months of 2018.
The month of March saw a total of 3,967,367 passengers pass by the airport, with 2,814,145 of those international, a growth of 2.9%.
Last year, Barcelona's airport surpassed 50 million passengers for the first time ever. Visits to El Prat have increased every year since 2009.
In northern Catalonia, Girona's airport saw 40,172 March passengers, dropping -44.9% compared with last year. For the full year 2019 so far, Girona has had 28% fewer visitors compared with 2018, with 111,775 total passengers.
Figures for the Reus airport in southern Catalonia show 4,782 visitors for the month, a decrease of 70.9% compared with 2018, and 14,511 visitors for the year to date, a drop of -51,3%.
Budget airline Ryanair has announced a new route operating between Reus and London, in the Southend airport of the English capital. Four weekly flights between the cities, running on Mondays and Thursdays, will offer almost 730,000 seats between Reus and the UK for the summer season.