Hotels at 70% capacity in Pyrenees despite lack of snow
Fewer tourists in Barcelona over Christmas than usual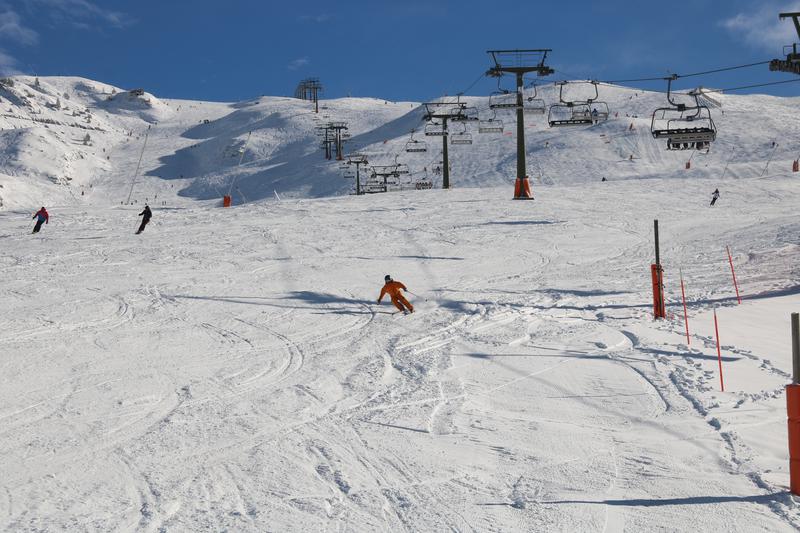 Hotels and other tourist accommodations in the Pyrenees ended the Christmas holiday season at 70% capacity despite the lack of snow this year as Catalonia saw one of its warmest Decembers in decades.
This, however, did lead to some cancellations and shorter stays in the western Catalan Pyrenees counties of Val d'Aran and La Cerdanya, where skiing is a major attraction, but an estimated 200,000 ski passes were still sold.
The president of the Lleida hoteliers association, Josep Castellarnau, told the Catalan News Agency (ACN) he felt optimistic and described the season as "good" and "positive" considering the weather conditions.
65% capacity in Barcelona
The Catalan capital welcomed fewer tourists than usual over Christmas, with hotels only at 65% capacity.
"Throughout the year we have many visitors from abroad," the head of the Turisme Barcelona consortium Eduard Torres told ACN. "But this Christmas people from central Europe have not moved around as much."
Rural accommodation and seaside camping
Unlike Barcelona, many tourist accommodations in central Catalonia's rural areas were at full capacity, attracting people who wish to get away for a few days with friends or family.
This year, with the pandemic under control, businesses experienced a heightened demand and some already have reservations for next winter.
Campsites in the Costa Brava, meanwhile, were in high demand due to the warm weather, attracting many visitors from other parts of Europe. Miquel Gotanegra of the Girona Campsite Association explained that while they only opened around a third of available spaces, these were at 85% capacity.
Tourist apartments in the area also did very well, and 70% to 90% of them were booked.