Historic 5.2% decline in Spain's GDP in first quarter due to Covid-19
Spanish Institute of Statistics confirms 6.6% decrease in household spending and 1.8% increase in public debt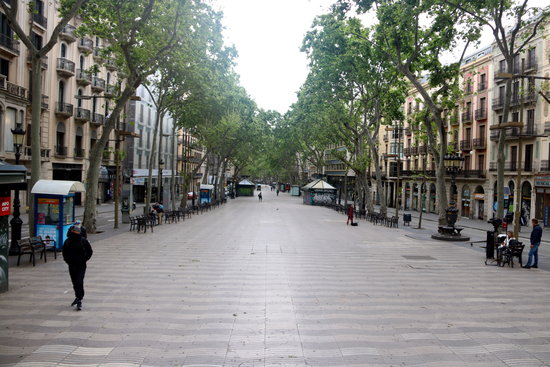 Spain's GDP has suffered a staggering 5.2% collapse in the first quarter of 2020 as a result of the coronavirus crisis, as has been confirmed by the Spanish Institute of Statistics (INE).
This drop is Spain's greatest GDP contraction on record – by contrast, in the first quarter of 2009, it decreased by 2.6%.
INE has also noted a staggering 6.6% decrease in household spending and a 5.7% reduction in investment while at the same time registering a 1.8% increase in Spain's public debt.
Spain's economy hard-hit by pandemic
With the latest INE figures confirming Spain's significant GDP decline over the first quarter of the year in a trend that is expected to continue over the coming months, the country is poised to become one of the most hard-hit European economies – the United Kingdom, for example, which has also seen a relatively high number of Covid-19 cases, has only experienced a 2.2% contraction over the same period.