Half of jobs lost in financial crisis already recovered
Employment to reach figures of 2007 within the next four years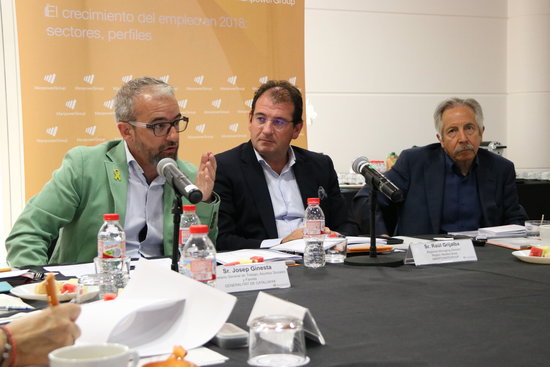 Catalonia has already recovered more than half of the jobs lost due to the financial crisis, according to the multinational firm ManpowerGroup. Some 665,000 people became unemployed from mid-2007 to 2013. Of these, 362,000 have already found a job.
The organization expects Catalonia's unemployment figures to reach pre-crisis levels between 2021 and 2022, with estimates forecasting the creation of 300,000 new jobs in the coming years.
Projections are based on an expected GDP growth of above 2%. Last year, 86,000 new jobs were created following a 2.7% growth. The economy is expected to grow at a 2.3% rate this year, adding 76,000 new jobs, and at a 2% in 2019, totalling 65,000 jobs.
The author of the report, professor Josep Oliver, said that the crisis was so intense that it will take almost 15 years to recover the levels of employment in 2008.
Temporary jobs have increased by 38% from 2013 to 2018, while permanent ones have grown only by 9%.
Egalitarian job market
According to him, Catalonia is progressing towards an egalitarian job market, with half men and half women employed. At the moment, women are 47.1% of the total workforce.
Tertiary sector
He also said that the tertiary sector is already 74% of the total employment, almost 3 in 4, and contributed with 57% of the increase in jobs since 2013.
Yet in 2017 and the first term of 2018 there was an increase in the industrial and construction occupation, with a higher growth than the service sector.