Fish and seafood wholesalers expect 2% increase in Christmas sales
They calculate to sell around 7,200 tons of fish and seafood and 90,000 tons of fruits and vegetables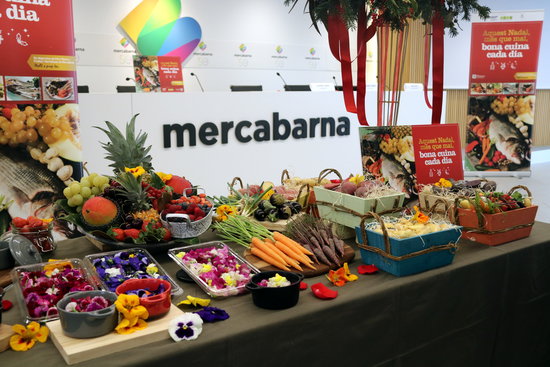 Mercabarna's fish and seafood wholesalers expect to an increase of approximately 2% in Christmas sales. Specifically, they calculate to sell some 7.200 tons of fish and seafood and 90,000 tons of fruits and vegetables.
According to the president of the Fish Wholesalers Association, Leandro Serra, this increase is due to some recovery of the domestic market and to the fact that this year both Christmas' Day and New Year's Day are on Monday.
Fish, every year more affordable
Regarding the fish, it's more affordable every year due to the large quantity and quality of the product. When it comes to vegetables, the price of some products such as pineapple and seasonal vegetables has fallen. However, the price of other products such as grapes grows.
At a news conference, Leandro Serra, the president of the Fish Wholesalers Association stressed that this year the quality and quantity of fish is high due to the lack of extreme weather.