Dealing with Brexit: new customs, burdensome paperwork—and business opportunities
Four Catalonia-based companies speak of their strategies to survive (and even benefit from) the UK's departure from the EU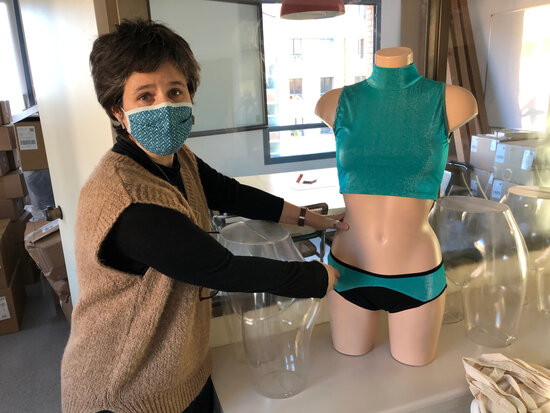 When a Brexit agreement was finally secured on Christmas Eve, only seven days before the United Kingdom's unpostponable departure from the European Union, many were relieved that the worst-case scenario of a no-deal exit had been avoided.
"Before the deal the main concerns were about tariffs, while now they are about what documents I need to provide to have no problem when crossing the border," said Cristina Serradell, the head of international trade at the Catalonia Trade & Investment agency, which helps Catalan companies grow their business worldwide.
The UK is Catalonia's fifth-largest trading partner, with 4.3 billion euros in annual exports in 2019—a figure accounting for 5.8% of Catalonia's total exports and 1.6% of its GDP.
The automotive industry makes up most of Catalonia's exports to the United Kingdom (36.7% in 2019), followed by the chemical industry (12.3%), and the food and drinks sector (11.1%).
More than 3,380 Catalan companies sell their products and services to the United Kingdom, with 2,200 doing so on a regular basis.
Here at Catalan News we spoke to representatives of four of them to learn how they prepared for Brexit, what their main worries were, as well as what other opportunities this situation may have created.
Cocoro: period underwear
Launched in 2016, Cocoro is a Barcelona-based underwear brand that makes and sells absorbent lingerie for periods. The company recently opened a logistics center in the United Kingdom, serving both as a warehouse and a distribution point to British customers. It was a move long in the making—Brexit and the possibility of an abrupt departure stoked fears of high tariffs and supply chain disruptions as it relies on British imports. This ultimately convinced them of the need (and the urgency) to start operating from the UK as soon as possible.
"Because we didn't know what would happen since the decision was made so late in December, we had to do something. We decided to send a lot of our stock to the UK and operate out of a logistics center there," explained Clara Serra, Cocoro's co-founder and Chief Communications Officer. "We also import from the UK and were worried about what could happen if all of a sudden we did not have access to the material we needed. So we decided to stock up on a lot of these materials in advance."
Toni Pons: Footwear
Celebrating its 75th anniversary in 2021, Toni Pons is a footwear manufacturer based in the northern city of Girona. Exports to the United Kingdom account for 8% of their business to business sales, and 10% of client purchases via their online store. "The main problem posed by Brexit was the uncertainty, up until the last minute," said communications manager Marta Juan Martín. "Preparing in advance and creating a contingency plan was difficult".
New trade barriers forced Toni Pons to set a higher threshold for UK exports, but the company is concerned that this could lose them some clients. "We are going to bear the cost of importing or exporting the products in the United Kingdom, but in exchange, we will increase our customers' minimum order conditions. This change may affect the customers who usually place small orders," said Martin.
Pulcra Chemicals
Pulcra Chemicals is a multinational company that supplies products to the fiber, textile, and leather industries, with a production plant in Castellbisbal, a town near Barcelona. Ahead of Brexit, the company secured new purchasing agreements with their British partners, who accepted taking on border fees derived from the country's departure from the EU but required loads of paperwork to continue trading.
"Initially we had our doubts about whether these duties would be paid by our customer or by Pulcra, but we agreed with our customers that they would pay them, and I think that's positive for our company," said Marta Hernández, the head of European sales for glass fiber.
Synergy Worldwide: nutritional products
Founded in Utah, in the United States, Synergy Worldwide established its European headquarters in Barcelona to oversee the distribution of nutritional products throughout the continent. According to Fernando Poyán, the company's European Accounting Manager and Controller, the UK accounts for 20% of Synergy's sales in Europe. With the British market being so important to the company, they could not afford to lose ground to their competitors due to Brexit, Poyán explained.
One of the main problems posed by Brexit is the new customs and paperwork required for every shipment. According to Poyán, most of these are small and are valued at €400 to €500, but fixed fees of about €70-80 per shipment made small sales unprofitable. Because of this, the company decided to open a warehouse in the UK for product distribution, something that has significantly reduced delivery time and, according to Poyán, helped them overtake many of their competitors.
"Brexit helped us focus on the British market," Poyán said. "Many competitors that we had in the past didn't make the correct decision like us to invest in a warehouse and an entity there."