Danish video game developer IO Interactive to create 150 jobs at Barcelona studio
Company behind Hitman franchise and upcoming James Bond game seeks talent in all areas of game development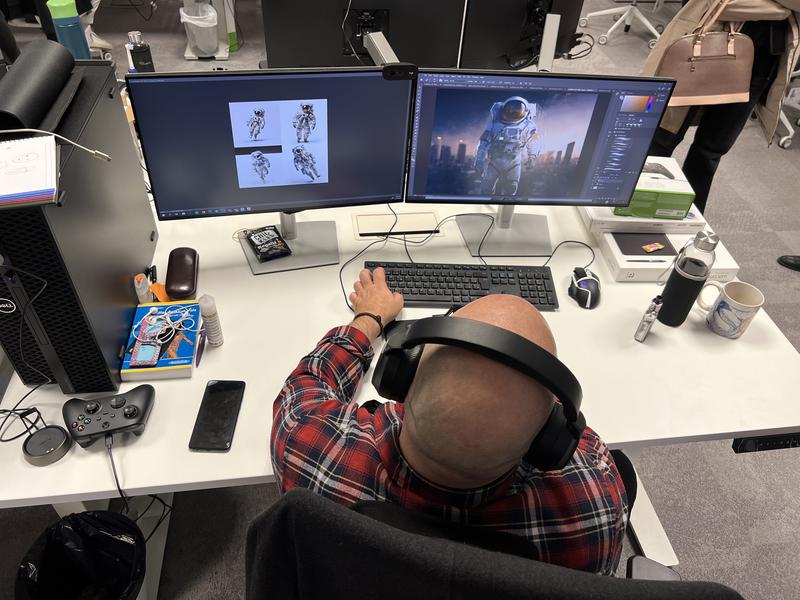 IO Interactive, the Danish video game company behind the Hitman and Kane & Lynch franchises, is to create 150 more jobs at its studio in the center of Barcelona.
The company currently has around thirty staff in the Catalan capital and is in full expansion mode. Future releases include a new James Bond video game, the first in fifteen years.
The announcement was made by the head of the Barcelona studio, Eduard López, after meeting with the business minister Roger Torrent on Wednesday.
The project is supported by Catalan Trade and Investment, a government body known as Acció in Catalan.
Hiring: programmers, artists, sound designers
The Danish company is seeking new hires to cover the entire video game development chain, from programmers to artists and animators, to game and sound designers. Barcelona staff will work in conjunction with staff at the company's other studios, in Copenhagen, Denmark and Malmö, Sweden.
[Barcelona] brings together all the right conditions to attract talent.

Eduard López

Barcelona studio head
Barcelona studio head López said the Catalan capital was chosen for investment because it "brings together all the right conditions to attract talent."
"There are professionals here trained in the field of video games, it is an attractive location to attract workers from all over the world and, in addition, the Catalan culture fits very well with the way of working in Denmark", he said.
López also said that the company wants to publish games from local independent developers to grow the Catalan video game ecosystem. Until now, IO Interactive has created big-budget video games in its Barcelona studio, so-called AAA games, the highest category in the industry.
Business minister Roger Torrent said: "Barcelona is already a reference point at a European level for the video games sector," and gave assurances that the government wants to continue to strengthen the city's position.
According to data from Catalan Trade and Investment, Catalonia has been the top region in the European Union for attracting foreign investment in the video games sector over the last five years.
Listen to the podcast below to learn more about Catalonia's booming video game industry.