Catalan economy soars at annual 19% in second quarter
GDP sets record yearly increase while still falling short of full recovery from pandemic collapse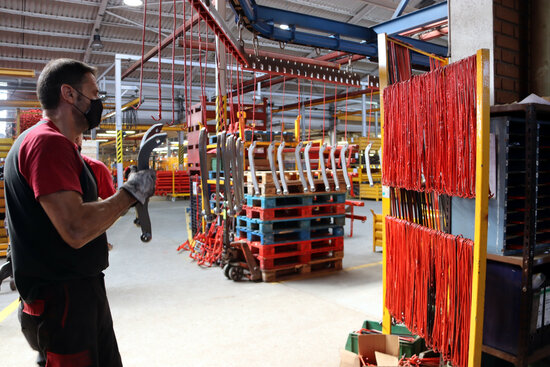 The Catalan economy experienced a year-on-year jump of 19.1% in the second quarter of 2021, an all-time record increase that still can't make up for the ground lost during the worst months of the coronavirus pandemic, according to the latest figures released by the Catalan Statistics Institute (Idescat) on Monday.
The gross domestic product (GDP) also grew by 4.1% from the first quarter, coinciding with the gradual lifting of lockdown restrictions and economic reopening following the fourth wave of the pandemic.
All economic sectors improved their economic output when compared with the same period a year ago, with the Catalan industry leading the economic recovery with a 24.3% increase.
While Catalonia's annual GDP growth is slightly smaller than that of Spain as a whole (+19.8%), as reported by Spain's National Statistics Institute last week, it far surpasses the European Union average (+13.2%).
In 2020, the Catalan economy plummeted by 11.4% compared to the previous year, as estimated by Idescat. In contrast, Spain's GDP reported an 11% drop, and the EU average a 6.4% fall.