Caixabank and Bankia reach merger deal to become Spain's largest bank
Boards of directors set to greenlight plan to create financial institution worth around €650bn on Thursday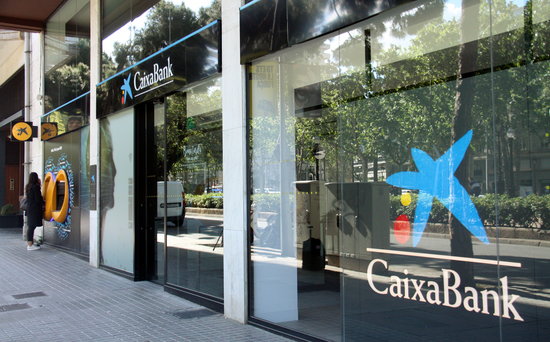 Caixabank and Bankia have reached a merger deal to create Spain's largest financial institution as their boards of directors are expected to greenlight the move on Thursday.
From September 4, when the merger talks were made public, bank officials have discussed what weight will each company will have in the new organization, whether there will be staff cuts or not, and what other expenses could be reduced, as well as a viability plan for the new bank.
The new financial institution's assets would be worth 650 billion euros, surpassing Spain's Santander and BBVA banks.
Caixabank is Catalan in origin, but following the 2017 independence push and ensuing political uncertainty, it moved its headquarters from Barcelona to Valencia, which is now set to become the new bank's home city.
A large part of Bankia's assets is controlled by Spain's public bank bailout fund FROB following a public bailout in 2012. The Spanish vice president and finance minister, Nadia Calviño, said that the government would oversee the merger with the aim of securing a "strong" and "stable" financial system, as well as to protect Spain's public interest.
21.6 million clients and 50,000 employees combined
With 13.6 million Caixabank clients and another 8 million Bankia bank ones, the new bank is set to have a total of 21.6 million clients
Both companies employ over 50,000 people (35,000 at Caixabank and 15,000 at Bankia), but a recent Barclays report suggests that around 5,750 workers could be left jobless.
With 6,727 offices combined across Spain, the new institution would far surpass Santander's 3,222 and BBVA's 2,592. According to Barclays, 1,411 Caixabank and Bankia offices could possibly share the same ZIP code and eventually be shut down.