Business begins to count the cost of coronavirus
Spread of Covid-19 poses financial threat to sectors such as leisure, tourism, and transport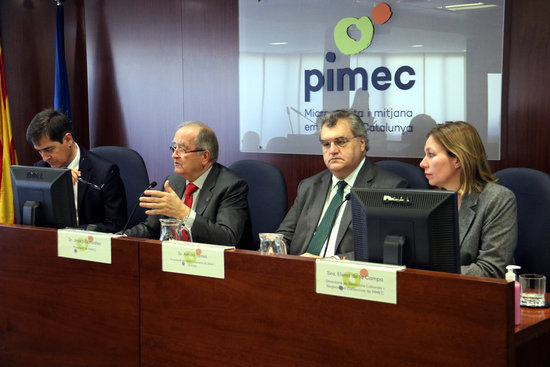 While the authorities hope that the restrictions imposed to prevent the further spread of coronavirus will limit the number of cases, the proliferation of the Covid-19 disease and the measures to combat it will come with an economic cost.
On Wednesday, Catalonia's association of small and medium-sized businesses, Pimec, estimated that the financial impact of coronavirus could amount to as much as 10 billion euros should the crisis go on for three months.
The spread of the virus is also having an impact on passenger numbers on trains, with state rail operator Renfe reporting a 10% fall in the number of travelers using its AVE high-speed and long-distance train services.
Meanwhile, hoteliers on Catalonia's famous coastal area of Costa Brava have reported that the spread of coronavirus in March has "paralyzed" reservations in hotels in the area, which were 8% higher this time last year.
The nighttime leisure sector is also expecting losses due to the restrictions announced by the authorities, with the organization that represents venues like discos and night clubs, Fecasarm, calling for a postponement of taxes and funding to help its members.
Catalonia's largest automaker, Seat, also said that it was considering temporary lay-offs at its Martorell plant if the coronavirus crisis continues for much longer. While production has so far been unaffected, the company currently has 25 employees in quarantine.
On Wednesday, the savings bank federation, Funcas, adjusted its estimates of economic growth in Spain for 2020, lowering its prediction for the year to 1.5% growth as a direct consequence of the coronavirus outbreak.
The International Monetary Fund also described the prospects for the Spanish economy in the short term as "extremely uncertain" on account of the spread of Covid-19, especially as Spain was already considered to be in a process of economic deceleration.