Barcelona hotels lose up to €2.5bn since start of pandemic
Sector says 2021 was "terrible" and hopes Mobile World Congress will change the trend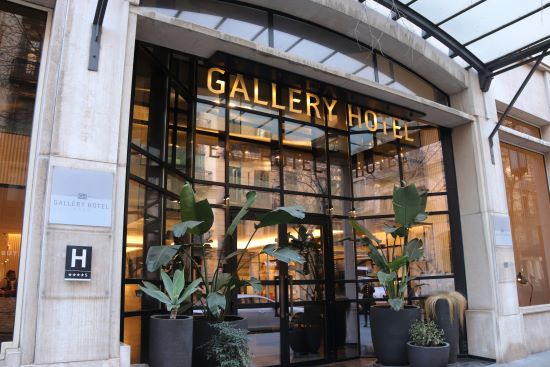 Hotels in the city of Barcelona have lost up to €2.5 billion since the Covid-19 pandemic started, hotels association president, Jordi Clos, explained on Wednesday. Despite the lifting of some measures due to the vaccination campaign, 2021 was a "terrible" year with a lot of "uncertainty."
Hotel stays in the Catalan capital were lower than first expected. At the beginning of the year, it was thought 85% of the hotels would be open. However, at the end of the year, only 73% were open. For this reason, the sector hopes that the Mobile World Congress (MWC) will mark a turning point.
So far, there are 10,000 bookings for the MWC, held in the city between February 28 and March 3. Despite the "good figures," Clos did not want to make any firm predictions.
Tourism still low
The tourism industry is still lagging behind after the coronavirus pandemic and business is still "quite slow," Clos said during the press conference. Right now, tourists only represent 8% to 15% of occupied rooms in Barcelona.
The loss of international tourism has affected the city as, before the coronavirus, 85% of visitors came from abroad. To soften the fall, hotels had to reduce their prices up to 40% to attract Spanish tourists.
Barcelona, different from Madrid
Jordi Clos avoided making comparisons between Barcelona and Madrid, as they have different target markets. The Spanish capital "does not depend as much as Barcelona on the international market," Clos said.
In December, the Catalan city had 27% of hotels closed, a similar figure to New York City (25%), Tokyo (20%), or Rome (30%).
One year, three periods
The hotel sector in Barcelona does not want to analyze 2021 as one whole year, instead dividing it into three different periods.
During the first one, January to April, hotels had "really low" occupancy, not filling more than 20% of rooms.
Later, between May and September, the vaccination campaign and the lifting of some restrictions, especially on travel, allowed 50% to open. The summer period saw an average occupancy of 50%.
Finally, in the third period, from October to December, figures dropped again as the sector registered around 30% of rooms booked, with the exception of New Year's Eve when the number increased to 60%.