Barcelona El Prat top European airport in direct flights, says report
Catalan capital has almost recovered all pre-pandemic intercontinental routes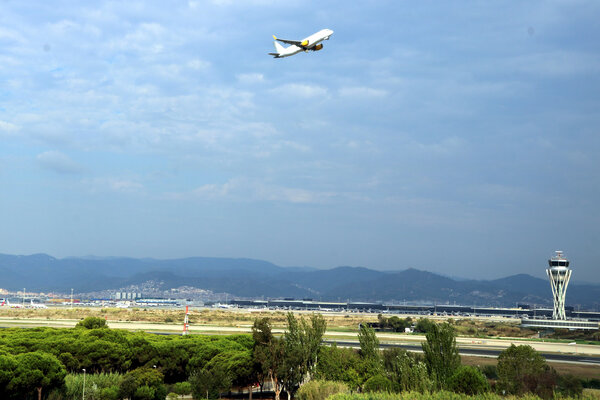 Barcelona El Prat was ranked the top European airport in direct flights between April 2021 and 2022 with 11 million passengers, falling ahead of London Heathrow at 10.9 million, the Barcelona Chamber of Commerce reported.
According to the institution, the numbers demonstrate the "strength of Barcelona at a European level."
Regarding total air traffic by cities, the Catalan capital is still sixth, behind London, Moscow, Paris, Istanbul, and Milan, as these have more than one airport.
Currently, 83 airlines operate at El Prat airport offering service to 198 destinations, including 48 intercontinental routes. The number of routes is close to the one achieved in 2019, as flights between Barcelona and the United States and Canada have resumed after a pandemic-related hiatus.
The recovery of the US market is due to the connections with Atlanta (Delta), Washington (United), Boston, Los Angeles and San Francisco (Level), Chicago and Philadelphia (American); while the Canadian is a result of flights to and from Toronto (Westjet, Air Canada and Air Transat) and Montreal (Air Canada and Air Transat).
Beyond the American market, others have also recovered, such as with Riyadh and Jeddah, in Saudi Arabia, with two weekly frequencies operated by Saudia; the South American market, with Punta Cana and Cancún, with two and a weekly frequency, respectively, operated by Iberojet and Evelop; and the Asian market with the recovery of the Seoul-Barcelona route, operated by Asiana, with two weekly frequencies, and Korean, with three weekly frequencies.
A complicated summer for airlines
The Chamber of Commerce has also warned that airlines will suffer in the coming months, as they are not expected to regain profitability by 2023.
Strikes both among airline employees and air traffic controllers, are also affecting scheduled flights. US airlines and European organizations have suffered more closures and restrictions on operations due to the Covid-19 pandemic, according to the Chamber of Commerce.
The number of passengers traveling to and from Catalan airports inched closer to pre-pandemic figures during June, according to Spain's airport authority, Aena.
Last month, El Prat airport registered around 4.06 million passengers, 20.4% below the figures it had in 2019, the last year before the outbreak of Covid-19. Compared to last year's passenger traffic for June, there was an increase of 195.7%.