EU to sue Spain over failure to curb air pollution in Barcelona and Madrid
After a final warning earlier in July, European Commission decides to report Spanish authorities to European Court of Justice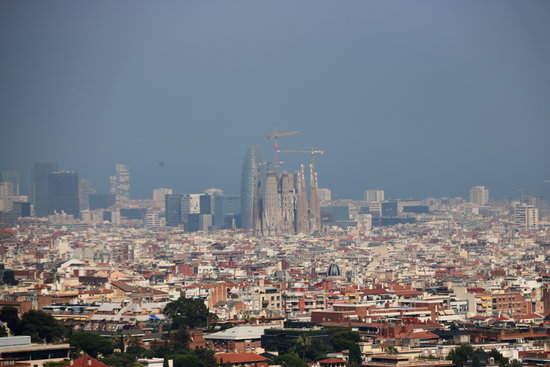 Brussels will take the Spanish authorities to the European Court of Justice (ECJ) on Thursday, for not respecting air pollution limits in Barcelona and Madrid.
Reported by El País newspaper and confirmed by the Catalan News Agency, the EU has decided to take legal action after issuing a final warning earlier this month.
The European Commission sent the warning on July 9, reminding the Spanish authorities that the measures taken to curb air pollution in the cities is not sufficient.
Spain has been in the EU's sights for concerns over air pollution in the cities since 2015. In 2017, Brussels threatened Spain with legal action if it did not take action.
However last year, Spain avoided the courts when the EU held back and said the measures adopted "seemed adequate" for tackling the air quality problem.
At the same time, Brussels did go ahead and report Germany, France, Hungary, Italy, the UK and Romania to the high court in Luxembourg.
Pollution should be "state priority," says councilor
Barcelona city council reacted to the news by pledging on Wednesday not to take "any step backwards" in its fight against pollution.
According to ecology councilor, Janet Sanz, air quality should be a "state priority" and the Spanish government should legislate to force cities to reduce pollution.
The Barcelona authorities will introduce permanent low emission areas at the beginning of next year, and are looking at charging vehicles to enter the city center.
Territory minister, Damià Calvet, said that Barcelona's plans for a congestion charge "is not a bad idea" but insisted that it must be "complemented" by other measures.
"We will also have to study complementary measures. We are not in a static environment, but rather one that is dynamic and varied," he said on Wednesday.
Third suit against Spain in 2019
The current pollution suit against Spain will be the third time this year that the European Union has reported Spain to the ECJ.
The first was in March, when the EU reported the Spanish authorities for failing to comply with the union's energy efficiency directive.
The next came in June, when Brussels objected to the "disproportionate penalties" Spain levied on residents who had not declared assets in another member state.