Barcelona airport surpasses 30 million passengers between January and July
Growth in airport activity comes as security staff go on indefinite strike against excessive workloads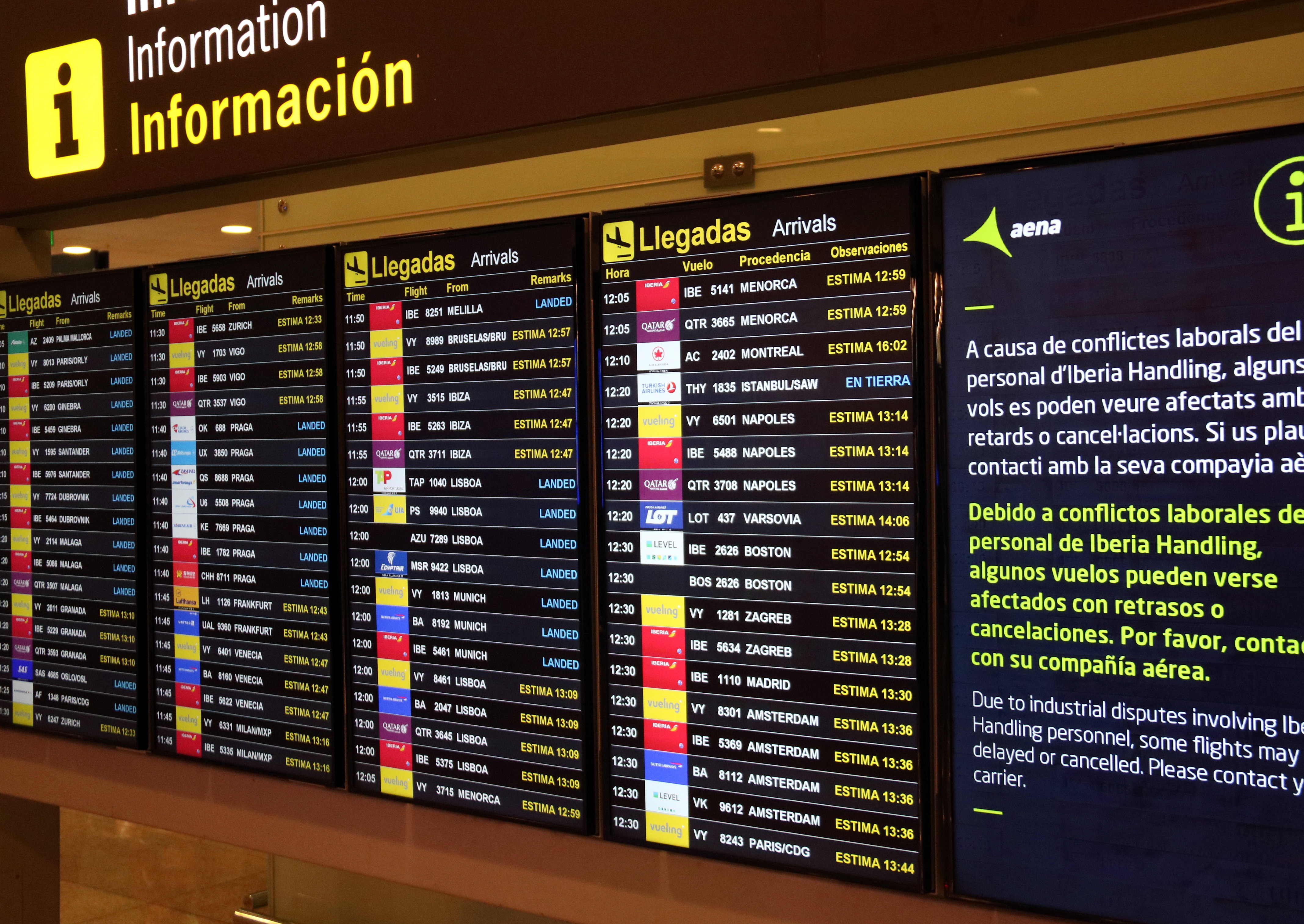 Barcelona airport registered 30.18 million passengers in the first seven months of the year, an increase of 5.2% compared to the same period last year.
Of the total, the vast majority were international travelers—22.01 million—representing a growth of 5.5% between January and July 201. Meanwhile, the number of local travelers increased 4.5% year-on-year, to 8.14 million passengers.
In July, 5.3 million passengers passed through the doors of El Prat airport, 3.8% more than the same month last year.
July saw a total of 33,232 flights carried out, 2% more than in the same month of 2018. From January to July, a total of 198,899 flights came in and out of the airport, 3.2% more than during the same months of 2018.
Regard to the load carried by planes arriving into and departing from the airport, 15,756 tonnes of merchandise was transported last month, 1.8% more than in July 2018. From January to July, 99,435 tonnes were transported, 2.9% more than in the first seven months of last year.
Airport security strike
At the beginning of August this year, the security staff of Barcelona airport, who work for the company Trablisa, went on an indefinite, 24-hour strike, with minimum services set at 90%.
The staff argue that the increase in operations at the airport has led to a disproportionate increase in workload. They want to be given more breaks and have more personnel rotations among the staff members to share the toughest jobs.