Airport security staff strike begins without incident
No large queues seen in first hours and most passengers have followed recommendations to arrive hours in advance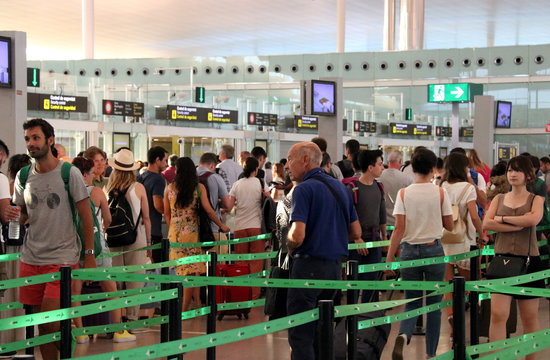 The indefinite strike of security guards at Barcelona airport started this morning with no reported incidents. There are no outstanding queues at this time and although there is a steady stream of passengers, most of them are going through security controls with calmness and fluidity.
In addition, travelers have followed Aena's recommendations to arrive at the airport well in advance to make sure they can take their flights without any complications.
The protest was confirmed yesterday after the assembly of workers rejected the proposal presented by the management company Trablisa to stop the strike. It is estimated that this strike will affect a total of 185,000 passengers.
The strike began this morning and will last for an indefinite period of time, and be in effect 24 hours a day.