Barcelona airport sets new record at 52.6m passengers in 2019
The recent figure comes a day after a new proposal to strip a popular route linking the Catalan and Spanish capitals to fight against climate change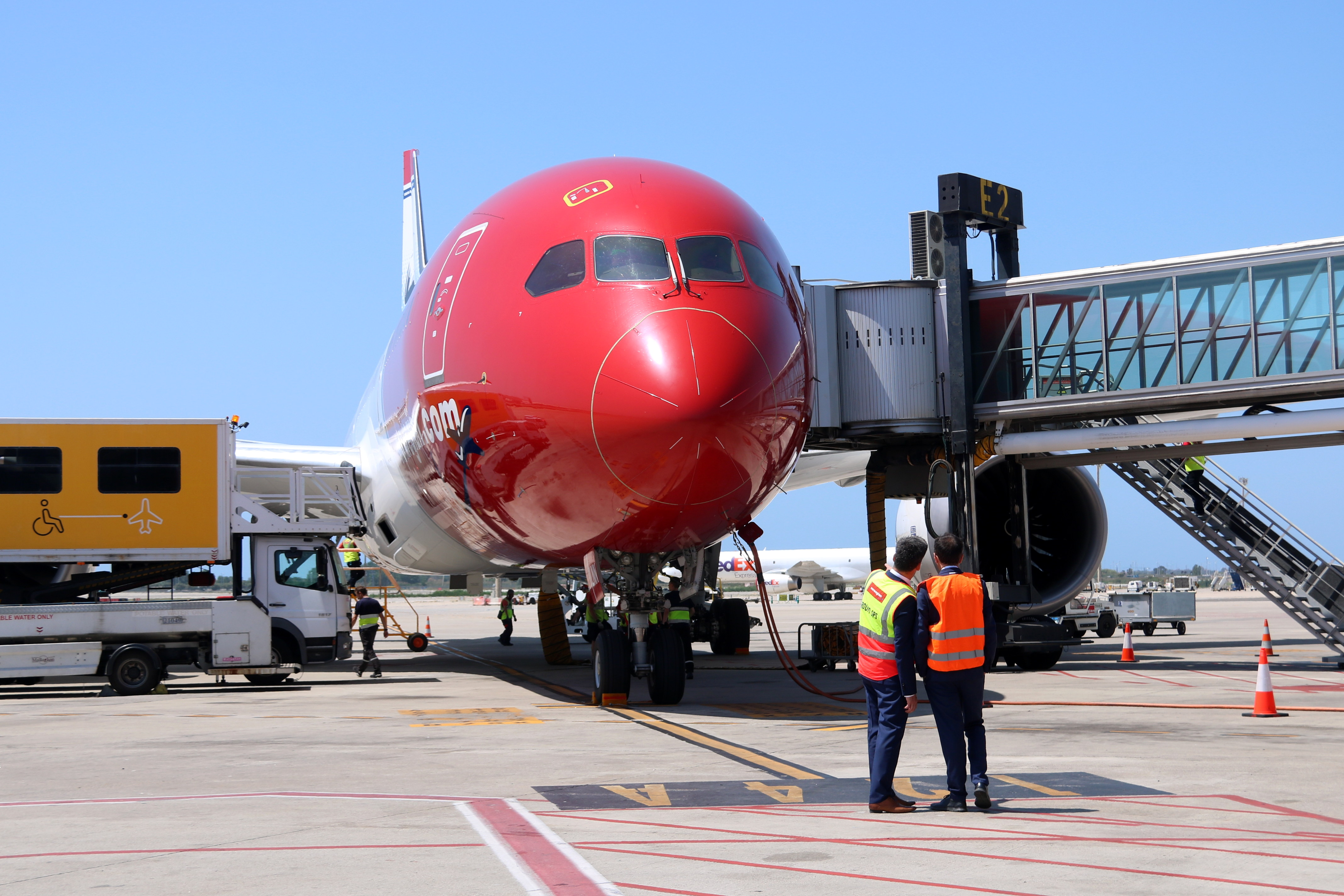 Barcelona's airport has set a new record reaching 52.6 million passengers in 2019, some 5% more than in 2018.
International flights departing or landing in Barcelona were specifically the ones more on the rise, growing by 5.4% and spanning 38.6 million users, with passengers taking flights to or from airports in Spain increasing by 4.2% to 14 million.
Some 344,000 flights departed from or landed in the Catalan capital's airport, a record setting amount.
Non-stop growth since 2009
The number of passengers depending on the infrastructure has risen yearly without interruption since 2009, when 27.4 million people started or finished their journeys at Barcelona El Prat, nearly half of the total number of passengers in 2018.
In terms of cargo flights in 2019, the trend also is upwards, with an increase of 2.5% tons in comparison to last year, with the total amount reaching 177,271 tons.
Proposal to drop Barcelona – Madrid flights
The figures come just a few days after Barcelona's local government put forward a proposal to strip the route between the Catalan capital and Spain's top city, Madrid.
Mayor Ada Colau's council argues that there is already an alternative high-speed train link between both cities that generates less pollution.
The Barcelona–Madrid route, both by plane and by high-speed train, is the most popular within Spain's borders.
"The Barcelona-Madrid route already has an alternative by train, which creates no emissions, and which has a similar travel time," local councilor Eloi Badia said recently in an interview with local Betevé TV.
Drop in Girona, slight growth in Reus
As for the other two major Catalan airports, Reus slightly grew by 0.8%, staying above one million passengers (1.04 million), while Girona went down by 4.4% at 1.93 million.
In fact, Ryanair, the company operating the vast majority of flights in the northern Catalan city, threatened to leave Girona in 2019.
In the end, the firm stopped it´s plans only after reaching a deal with the airport's employees, who accepted a nine-month contracts every year.
The new terms of their contracts will see them go unemployed for three months every year, which has raised criticism and an ongoing investigation into Ryanair by Catalan and Spanish work departments.