Catalan authorities investigate whether Ryanair violated Girona airport workers' rights
Airline and staff agreed to worse conditions after plan to close base put 164 jobs at risk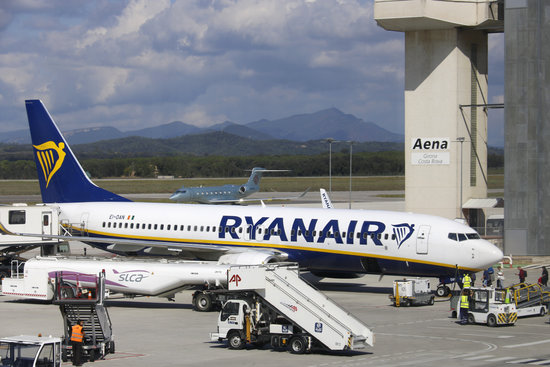 Catalan authorities are looking into whether Ryanair violated the rights of its workers at the airport of Girona, the northern city where the low-cost airline had threatened to close its base last summer.
After a string of strikes and renewed threats to shut down the base, unions eventually accepted to have the contracts of the 164 workers at the Girona airport reduced from a full year to 9 months, as well as to withdraw seniority bonuses.
The Labor Department of the Catalan government says keeping companies in the country "can't be at the expense of workers' rights."
Earlier on Thursday, a spokesperson for the USO Ryanair union complained that the company had not renewed the contracts of workers who attached a document expressing their disagreement with the new conditions.