Amazon to open new major center in Catalonia
The online retailer plans to build a 51,000 square meter facility in Barberà del Vallès, near Barcelona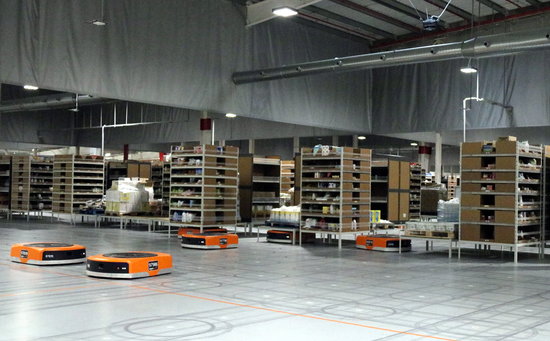 Online retailer Amazon is to open another major center in Catalonia, in Barberà del Vallès, an industrial town not far from Barcelona. The internet giant has plans to build a 51,000 square meter facility on a plot measuring 80,000 square meters, in the Can Roqueta industrial estate. It will be the company's second-largest premises in the country.
The new Amazon center will bring the total number of facilities it has in Catalonia to seven, while increasing the company's presence in the east of the country. In joining another center the firm has in nearby Martorelles, the new facility will help consolidate the company around the AP-7 motorway, which directly links with France and the rest of southern Europe.
The largest of Amazon's six, and soon to be seven, facilities is the logistics center in the Mas Blau industrial estate in El Prat de Llobregat, just south of Barcelona, which measures some 63,000 square meters. Its Martorelles center to the north of the Catalan capital measures 30,000 square meters, while its warehouse in Castellbisbal has 28,000 square meters.
The retailer also has a smaller logistics center in Barcelona's Zona Franca industrial area, serving its Prime service, while same-day deliveries are managed in a building on carrer Rosselló in the center of Barcelona. Finally, in the city's 22@ business district is the Seller Support Hub, a center for SMEs in southern Europe that sell their products on the platform.