Socialists and Junts pledge to not vie for Barcelona mayor unless they come first in election
Jaume Collboni and Xavier Trias reject following Ada Colau's move in 2019 to stay in power despite finishing second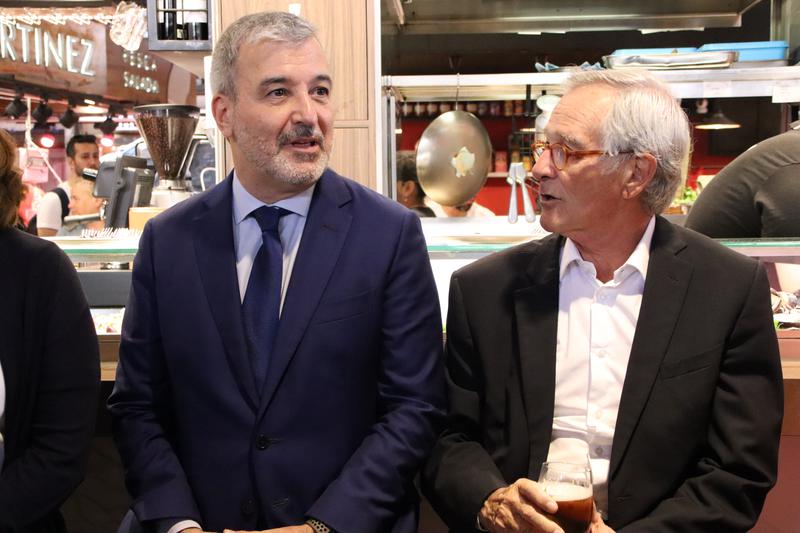 The Socialist and pro-independence Junts candidates have pledged not to vie for Barcelona mayor unless they come first in the upcoming local election, which will take place on May 28.
Both Jaume Collboni and Xavier Trias, whose electoral list is called Trias for Barcelona, have said they will not follow mayor Ada Colau's move in 2019 to stay in power – she came second to pro-independence Esquerra's Ernest Maragall, but was able to garner the votes of an absolute majority of councilors to stay in power, thus barring the election winner from becoming the local council's leader.
"If you don't win, you lose."
On Wednesday, Collboni made clear the Socialists do not intend to be the junior coalition partners again, as in the last two Ada Colau terms. "If you don't win the election, you lost it, so you have to be to opposition," he said in a press conference at the Catalan News Agency's (ACN) offices.
Trias also outlined his position at a press conference organized by ACN on Monday, saying he wanted to become mayor by topping the poll in Barcelona on May 28.
"What I will not do," he said, "is try to become mayor if I am not the candidate with the most votes."
Referring to Colau, who is standing for anti-austerity Barcelona en Comú again, Trias said: "Colau did it. Not being the biggest party but trying to be mayor. I won't do that."
"I want to be elected mayor, and I want to be elected mayor by leading the party with the most votes," he added.
Maragall open to deals
Yet, on the other hand, Esquerra's candidate, Ernest Maragall, said on Wednesday he would not rule out trying to build an alternative majority to the winners – in the event it is not his party – in order to become mayor.
He strongly criticized Colau's move in 2019, when she came second, and both the Socialists and the former French prime minister Manuel Valls sided with her in order to block the pro-independence party gaining its first mayoral post in the Catalan capital since the 1930s.
"My plan is to win the local elections, which is why I am a candidate to be mayor," he said.
However, Maragall does not rule out running for mayor if he comes in second "as I leave the door open. I have already said Maragall will only vote for Maragall to become the mayor," he said.
Mayor Ada Colau: 'I will not participate in hypothesis'
Incumbent mayor and Barcelona en Comú candidate Ada Colau promised to negotiate with left-wing forces if she "is the most-voted candidate."
However, there will be a "need to reach agreements," Colau said during a press conference at the Catalan News Agency (ACN) headquarters.
But "I will not participate in hypothesis, but polls place three parties head to head."
The person that has "the most possibilities of becoming mayor is the person who gets more votes. I plan to win and lead a left-wing city council. We will only pact with left-wing parties," she said.
"We say no to a deal with Junts per Catalunya," as Colau's plan is to "have the same deal we had for the last four years," with the support of Esquerra Republicana and the Socialists.