Passeig de Gourmet: Michelin star experiences and tasty tapas at unbeatable prices
21 restaurants take part in 2023's Passeig de Gràcia food fair, lasting from March 9-19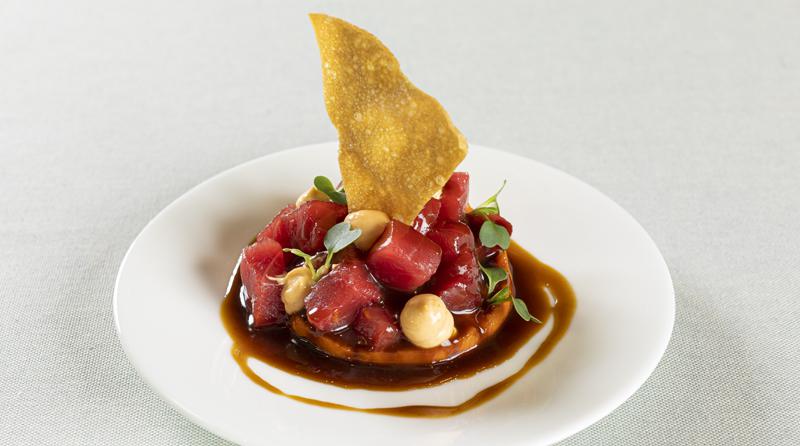 Passeig de Gourmet is back, offering a wide range of quality set menus, delicious sandwiches, and tasty tapas for ten days in some of the finest restaurants on Passeig de Gràcia and nearby.
A total of 21 restaurants are participating in the food fair this year, including some with Michelin stars to their name.
The festival of flavor is divided into different sections, with some eateries offering single plates for as little as €10, to full set menus, as well as quality sandwiches and thematic dinners.
Some of Barcelona's highest-quality restaurants are participating in the fair as well. Moments, the restaurant in the Mandarin Oriental hotel, boasts two Michelin stars, and there you'll have the chance to try out a meal themed of wines and dishes that Salvador Dalí conceptualized for his wife Gala.
Aleia, located in Hotel Casa Fuster, which has one Michelin star, is offering a €10 plate of modern 'fricandó' – a twist on the traditional Catalan dish featuring meat and mushrooms.
The Monument Hotel, which houses two restaurants lauded with Michelin stars – the Oria with one star, and Lasarte with three – is offering a special sandwich unlike anything you've ever seen between two pieces of bread before, featuring Galician beef with sardine cream accompanied by rustic potatoes with mustard and lime mayonnaise.
For the full list of available dishes, sandwiches, set menus, thematic dinners, and gourmet experiences, check out the Passeig de Gourmet website.
Podcast
Listen below to our podcast from August 2021: Catalan cuisine – superstar chefs and Michelin-starred restaurants, a celebration of Catalonia's rich and innovative gourmet culture with chefs Carme Ruscalleda and Jordi Vilà, and Cuina magazine's Judith Càlix.