UN program aims to ensure connectivity of all schools globally from Barcelona
The Giga Technology Center aims to reach 3 million schools and 500 million children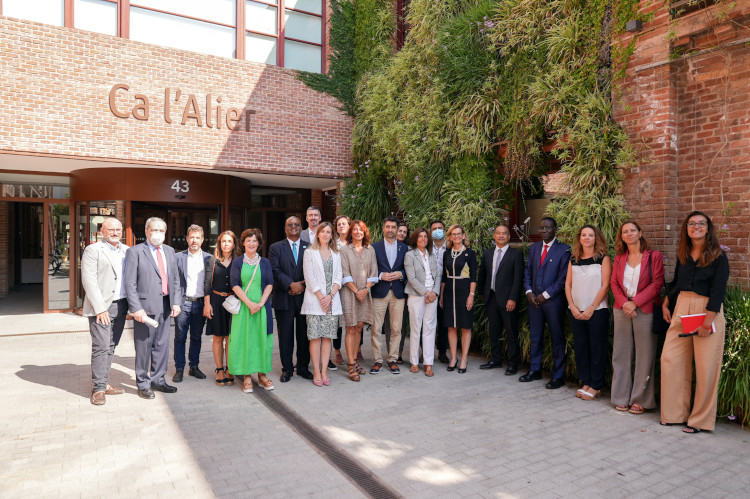 Barcelona will host the Giga Technology Center, the UN program that aims to connect all the world's schools by 2030.
Spanish and Catalan government officials met with representatives from Unicef ​​and the International Telecommunication Union (ITU) is the United Nations specialized agency to discuss the progress achieved so far on the initiative on Monday.
According to the Catalan foreign affairs minister, Victòria Alsina, Giga's commitment to reducing the global digital divide aligns with the government's priorities in the field of education and development cooperation.
The joint project aims to offer opportunities to children in situations of inequality. "New generations deserve access to quality education, digital and for all," said Spain's state secretary, Ángeles Moreno Bau.
The center will be located in Ca l'Alier, an old factory in the Catalan capital's 22@ technology district, in the former industrial area of Poblenou. The new hub will be integrated within Barcelona's ICT ecosystem, alongside universities and research centers.
"We want to increase the presence of the United Nations in Spain, and Barcelona is an ideal place to develop a project that works to achieve an accessible digital education for all children," added Bau.
The capital's deputy mayor, Laia Bonet, also emphasized "the importance of working hand in hand with the Spanish and Catalan governments in this joint commitment, which strengthens the city's international projection and its economic, technological and social fabric."
The Barcelona technology center aims to create new connectivity solutions through 'blockchain' technology, satellite image analysis, and artificial intelligence technologies. It will also provide a space for tech companies, regulators, and legislators to collaborate on digital policies to support universal school connectivity.
"The first essential step in connecting each student to the internet is knowing where each school is and how to get there. As we establish the Giga Technology Center, we will continue to develop open source software to answer these basic questions," said Fayaz King, Unicef's Deputy Chief Innovation Officer.
Connecting schools around the world
Since 2019, more than one million students and teachers have had access to the internet for the first time thanks to this initiative, but there are still about 1.3 billion children without adequate internet access to education and learning goals.
Currently, only half of the world's schools (approximately 6 million) are connected to the internet, most of which are in developed countries, while only a fraction of schools are connected to the internet in less developed countries.
This collaboration will provide Giga with the technological, financial, and political capital needed to complete the satellite mapping of all schools in the world. In addition, it will position Giga as the leading global resource for networked data operations and open source technology needed to sustainably connect all schools to the internet.
Artificial intelligence and satellite imagery will map school locations, blockchain technology will monitor the state of connectivity in real-time, and infrastructure and data policies will generate connectivity solutions optimal.
Working with 19 governments and 14 non-profit corporate allies, Giga has mapped more than 1.2 million schools and connected more than 1.3 million students to the Internet. It currently continues to map schools' real-time internet access, creating models for innovative funding, and supporting the design and implementation of favorable policies that achieve school connectivity.