Semiconductor company to hire 150 high-qualified employees with €12m investment in Catalonia
Automotive, computer, and mobile sectors to benefit amid global shortage of chips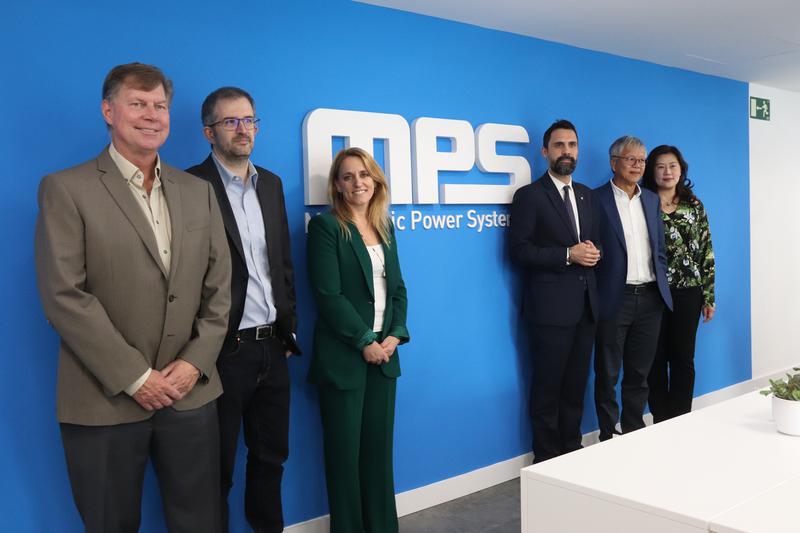 The semiconductor company Monolithic Power Systems (MPS) has announced a €12 million investment in Catalonia to hire 150 high-qualified employees, primarily engineers, for their seat in Barcelona, and also to open a 3,000m2 testing lab in L'Hospitalet de Llobregat, just south of the Catalan capital, by 2024.
The plans also include expanding by 1,200m2 the Barcelona design center, located close to the upper section of Diagonal Avenue, where universities and the financial district are located. Sources of the company, which is only focusing on the chip's design and not manufacture, said they chose their current location in order to be "close to universities" in order to work alongside them, especially UPC.
Automotive, renewable energy, computer, data center and phone industries are just some of the sectors that could benefit from the company's expansion in the country.
According to the Catalan business minister, Roger Torrent, said that this is an important project for Catalonia's reindustrialization in the European Union's goal to achieve "sovereignty" in the design and production of semiconductors.
Catalonia 'ready to be semiconductor sector hub'
"We are ready to be a hub in the semiconductor sector and not only in its design, but also in the manufacturing," said Torrent talking to the press. "This is a priority for the government."
"We have the talent, there are six universities and a vocational training center, reserch institutions such as the Barcelona Supercomputing Center," he said, also mentioning 12 tech centers that work with projects related to chips and semiconductors."
The economy minister, Natàlia Mas, also said that the cabinet is working on turning Catalonia into a European manufacturing hub, which is "the most complex" step in the process.
She also pointed out that in a recent meeting she and the Catalan president, Pere Aragonès, had with the EU commissioner for Internal Market, Thierry Breton, the European official "described Catalonia as an EU key territory in this strategy of reindustrialization for sectors such as microelectronics and semiconductors."
"It is a project fully coordinated and aligned with the EU strategy to reinforce industry and technological sovereignty," she added.
Monolithic Power Systems boasts 3,000 employees worldwide
Monolithic Power Systems settled in Barcelona in 2018 and will have 240 employees once the announced hirings are completed.
Globally they are listed in Nasdaq and have 3,000 workers and a turnover of €1.2bn.
They only design chips – and not manufacture them – in China, the US, and Europe. The Catalan capital hosts the biggest MPS research center in the EU.
"The tech is ours, we go to foundries with our own technology," the director of the firm in Spain, Enric Rodríguez, told the press, adding that they will hire people globally for the new positions in Barcelona.