Science & Cooking World Congress Barcelona returns next week
Congress reflects on present and future of gastronomy with focus on training, sustainability and health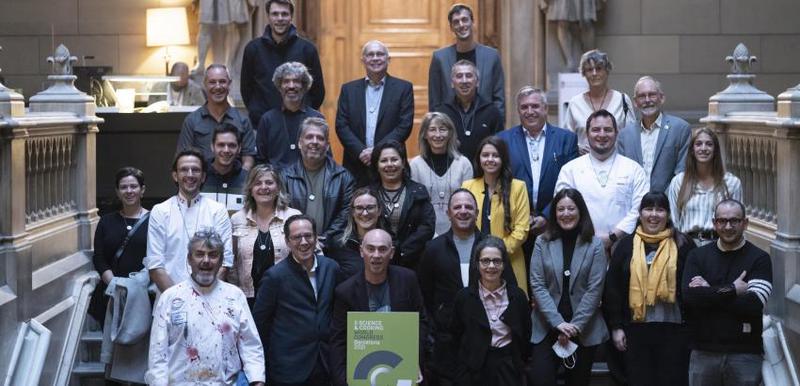 The third edition of the Science & Cooking World Congress will take place at the University of Barcelona from November 7-9 and puts its main focus on sustainability, health and training in the gastronomy sector.
It is the only international congress in which science and gastronomy join forces to reflect on the sector's present state and future perspectives, using workshops, conferences, personal meetings and a special brunch to share thoughts and innovation.
With the slogan 'Ingredients, Tradition and Innovation', the congress wants to consolidate these three pillars on an academic, gastronomic and social level by making them present throughout the program.
Joined forces
The congress presents itself as the key event for the research and development of the major challenges in the culinary sector, adapting to the demands of the population and new realities with a personal manifesto expressing their desire to shape the present and future of cooking.
The organizer of the event is chemist and researcher Pere Castells, one of the leading experts in science and cooking who is a driving force behind the University of Barcelona's growing interest in haute cuisine.
The Catalan university collaborated with Science & Cooking Harvard and the University of Parma to make the event possible. 23 delegations, including some new ones coming from countries such as Mexico, Syria, the United Kingdom, Colombia and China will be participating.
A varied program
The event touches on topics such as sustainable territorial development, the evolution of Turkish and Amazonian cuisine and the concept of 'eatizenship' on Monday. The second day focuses on specific ingredients and desserts and the new delegations will be presented. On Wednesday, different scientific-gastronomic projects will be discussed.
To finish up the third edition, this year's Sferic Award will be handed to Ana Rôs from Slovenian restaurant Hisa Franko for her newly found culinary techniques which have potential to contribute to scientific innovation.
The events will be supported by a team of scientist, doctors, authors and world-renowned chefs, including restaurant 'El Celler de Can Roca' chef Joan Roca who was awarded three Michelin stars in 2009, author Harold McGee known for the book 'On Food and Cooking: The Science and Lore of the Kitchen' and food security, nutrition and livelihoods expert Florence Egal.
Presentations and workshops will take place in the Paranimf and in the Aula Magna of the University of Barcelona and some will be available for broadcasting online. Tickets, which range from €25 to €150, and the complete program can be found on the website of the congress.