ConfinApp: new app to answer questions during and after confinement
Government to release tool on Friday in order to 'monitor end of lockdown' when state of alarm ends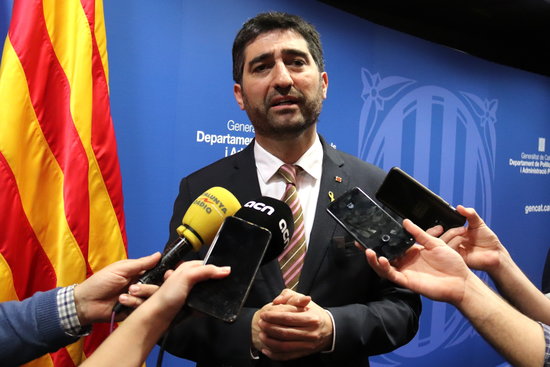 The Catalan government will release a new app to answer any questions during and after the confinement period.
As Rac1 radio station revealed - and the digital minister, Jordi Puigneró, confirmed in an interview with the same station on Wednesday - the new tool will be called ConfinApp and will be available from Friday.
"The aims is to offer services during confinement, helping and making it easier, and also to prepare services for the 'postconfinement'."
According to Puigneró, the lifting of the lockdown measures will be "progressive" and the app will help organize it.
"When people begin to leave home we have to avoid new outbreaks."
Puigneró said that the app will be a platform that will accept improvements by developers in Catalonia through a 'hackathon,' that is, a call for technology professionals to make contributions.
The information that users will be able to access through ConfiApp include the certificates required to leave home and to work, checking the internet bandwidth available at home and a chatbot made with artificial intelligence that will be able to answer to frequently asked questions. "The aim is to facilitate the people's lives," said Puigneró.
This is the second app related to the coronavirus crisis launched by the Catalan government after the Stop Covid-19 app, enabling the health department to monitor the health of citizens.