How the health department's new app to monitor coronavirus symptoms works
New application, Stop Covid-19 Cat, aimed at ensuring hospital beds available to those who most need them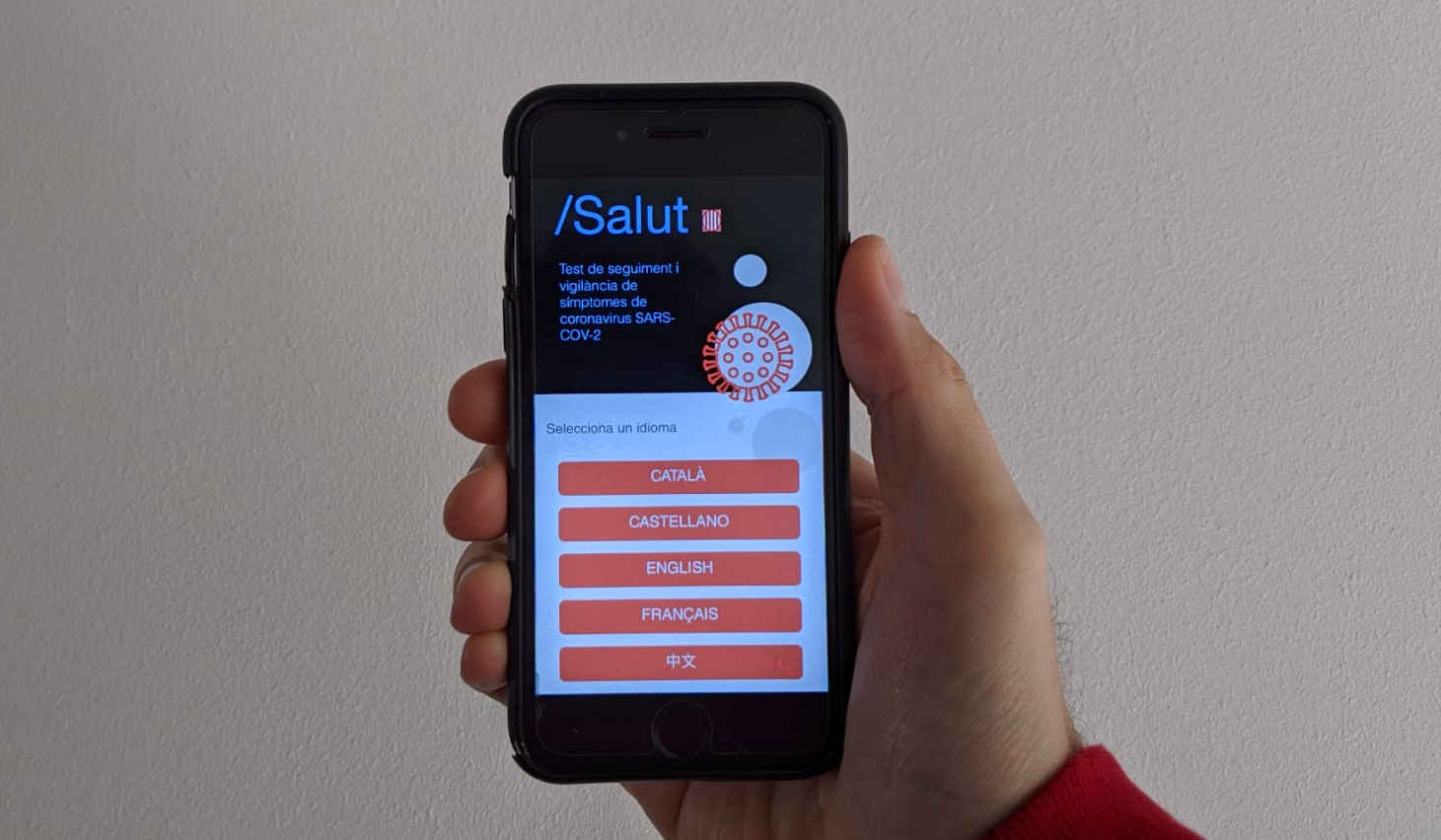 The Catalan health department has unveiled a new application with the aim of tracking the symptoms of residents who may be suffering from covid-19, or flu-like symptoms similar to the coronavirus.
As covid-19 is a highly contagious ailment, but one the majority of people who contract it will only feel light symptoms of, the app gives people a way to self-monitor their situation and symptoms, while also communicating this data with the health services so they can track the health of the population too.
Health minister Alba Vergés said in a press conference on Thursday that 107,000 people have already downloaded the app and tested their symptoms on it.
In difficult times like this, the more people that are fit enough to stay at home, self-isolate, and manage their symptoms at home, the better. This avoids saturating the health services, and allows medical workers to continue working on patients who most need care, whereas many, especially younger people who do not have underlying conditions and who are not immunosuppressed, are likely to be safe if they manage their symptoms at home.
This is what the term "flattening the curve" means, and it's up to the least at-risk people, more than anybody else in society, to ensure that health services don't become overwhelmed.
This is achieved through a variety of ways. "Social distancing" is another term that's been heard a lot in recent weeks. This means avoiding unnecessary contact with others in society, in order to minimize the chances of the coronavirus spreading. This is achieved not only through standing one meter or more apart from others in queues in shops, but also by cancelling non-essential social gatherings.
Most people will be capable of fighting off their illnesses at home without professional treatment, but it's hugely important that these people avoid spreading the disease to others in society who do not have immune systems as strong as that
This application too, named Stop Covid-19 Cat, not because it's a friendly feline that fights disease, but rather it allows people to monitor their situation and, if they're healthy enough to avoid it, not have to go to the hospital and contribute to the saturation of hospitals.
The aim of Stop Covid-19 Cat is that everyone in a serious condition has a hospital bed available to them if they need it.
So, how does it work?
First of all, you can download Stop Covid-19 Cat here.
The test is available in a range of languages, including English.
The first step is to insert your personal identification number on your health services card. This is the card that is presented at CAP centers, accident and emergency wards, or any public hospital when you need to visit. Following this, you give your telephone number so the emergency services may contact you if necessary.
The next step is to indicate to the application what symptoms you have, by simply checking boxes on the app. The four predominant symptoms of the covid-19 coronavirus are fever, persistent coughing, shortness of breath, and general unrest. You'll be asked to indicate to the app how many and which of these side effects you are feeling.
After this, you're asked some personal details to evaluate how at-risk a potential patient you are. Your age, sex, further symptoms including hemoptysis (coughing up blood), and if you have some underlying conditions such as diabetes, liver disease, or chronic pulmonary disease.
The test will then continue with your temperature, so be sure you have a thermometer at home in order to fill it out completely and accurately.
Lastly you'll be asked a general question on whether or not your overall health allows you to continue living your daily life, such as getting out of bed, showering etc.
Upon completion of the test, you'll be given recommendations based on how bad your symptoms appear to be. If you have light symptoms and are generally okay, you could be recommended to stay at home and control your symptoms, and follow the protection and contention measures. Also, it points out the importance of monitoring possible changes in how you feel, and continue taking the test each day for 14 days.
Some tips will be given, such as drinking lots of liquids, resting, and taking painkillers, preferably paracetamol.
In more serious situations, you will be instructed to call the emergency services number 061, and you may need to take a covid-19 test.