Child with congenital heart disease transferred to Barcelona with extracorporeal membrane oxygenation
9-month-old is first infant to be successfully transported to Catalonia using this technique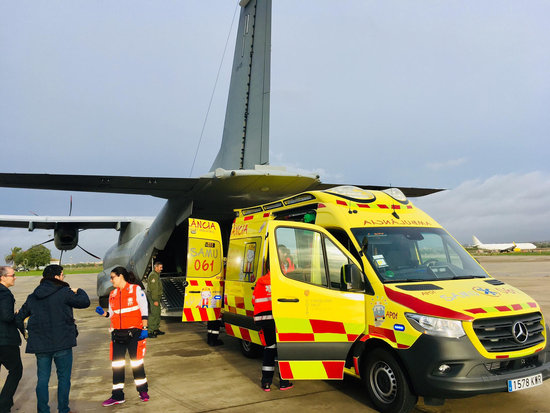 A 9-month-old with serious congenital heart disease has become the first infant to successfully be transferred to Catalonia with extracorporeal membrane oxygenation (ECMO), a technique in which a machine acts as the lungs and the heart to deliver oxygen to the blood.
The child was flown to Barcelona's Vall d'Hebron hospital from Palma, in the Balearic Islands, on a military plane.
According to Jaume Izquierdo, who works at the hospital's pediatric intensive care unit, it took a total of 12 hours for the five Vall d'Hebron doctors to travel to Palma's Son Espases hospital in an air ambulance, perform ECMO on the child, and return to Barcelona.
Izquierdo also explained that the baby "is still on ECMO while his heart and lungs improve over time and with medication."
There are few cases of children being successfully airlifted and transferred to hospitals while on ECMO, the latest being in April 2018 when a child with serious lung disease was successfully transported to Madrid's October 12 hospital, also in a military plane.