Barcelona gears up for first full edition of ISE audiovisual fair May 10-13
Trade show with over 800 exhibitors and 28,000 registered attendees expects to draw in more than €200m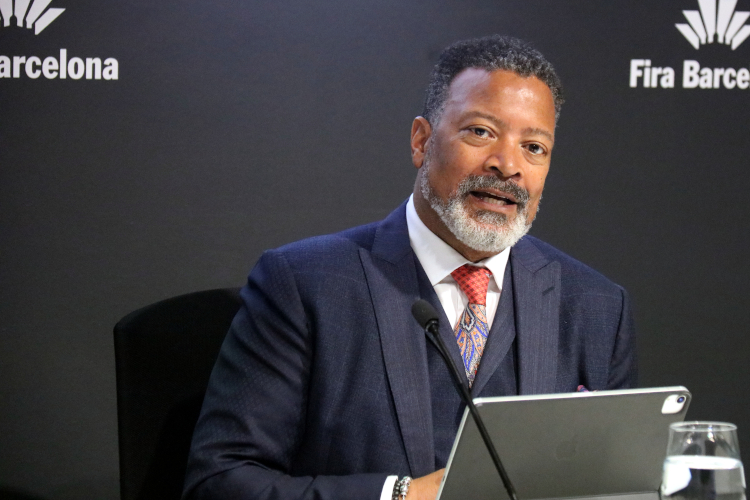 Integrated Systems Europe (ISE), the world's largest audiovisual sector trade show, will be taking place in Barcelona from May 10 to 13 – the first full edition of the fair since it announced a move to the Catalan capital.
After years in Amsterdam followed by pandemic-related disruptions, the Fira Gran Via convention center in L'Hospitalet de Llobregat will finally be able to host 800 exhibitors across 5 halls, attracting over 28,000 pre-registered attendees and possibly more over four days. The event organizers expect to draw in more than €200m.
The show boasts the world's leading technology manufacturers and solutions providers among its exhibitors, such as Google, Microsoft, Panasonic, Samsung, Shure, Sony or Zoom, which will be divided into different tech zones reflecting market trends: education technology, multi-technology, IOT solutions, audio, digital signage and DOOH.
120 nationalities
And while there will be people from 120 countries participating in the event, including some 150 speakers, most Chinese companies have had to drop out due to the Covid-19 surge and mobility restrictions in the country.
Russian companies will not be allowed to attend, but Russian nationals who live and work abroad will be welcome. "We are very sorry for the situation Ukrainians are faced with, but at the same time, we're also sorry for Russians who are against the war," ISE managing director Mike Blackman said on April 21.
Catalonia and Barcelona stands
Both the Barcelona council and the Catalan government's ACCIÓ trade and investment agency will have stands at the fair.
Some 30 companies, from Watchity, to Ebantic Systems, Sinfonia Tecnica, Eurecat, Lavinia Services or Blau Solutions will be in the Catalonia pavilion to, in the words of ACCIÓ, "find investors, meet partners and new customers, gain visibility and open up to new international markets."
ACCIÓ will also organize 100 networking meetings for big companies, start-ups, and tech providers from 40 countries. Sony, Mediapro, Filmin, Cellnex and CCMA will all be participating in these.
The Barcelona council stand will promote local companies, universities, and schools, with 10 companies showcasing their blockchain and NFT solutions.
IOT Solutions World Congress
From May 10 to 12, the IOT Solutions World Congress on the transformation of disruptive technologies will take place in Hall 4 with 310 exhibitors and around 200 speakers.
The third edition of the Barcelona Cybersecurity Congress, organized by Catalonia's Cybersecurity Agency, will also take place here.