Ricky Rubio Foundation to open new program in Girona
The NBA player's foundation is already teaching children the values of sport in Barcelona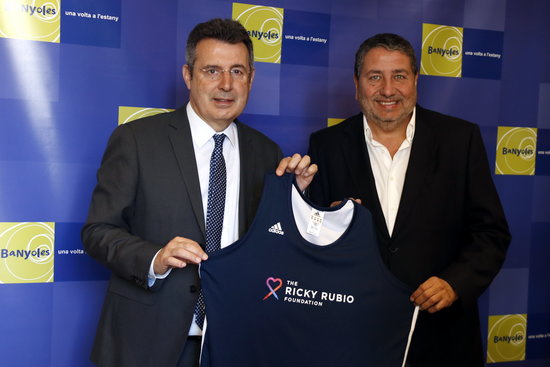 The foundation of NBA player Ricky Rubio will teach the values of sport as a tool for transformation to children in Girona. Currently, 200 schoolchildren from the Raval district of Barcelona are already enjoying the success of the foundation.
The program includes extracurricular activities for young people between 8 and 14, which will begin next September coinciding with the start of the school year.
"It's not about teaching them just to play basketball, but above all values," explained the father of the player, Esteve Rubio, who emphasized that the program focuses on children living in vulnerable neighborhoods. As part of the program, coaches will also be given training to work with the children.
In parallel, the foundation will also train players and trainers of the Club Bàsquet Banyoles with specific courses.
Rubio, 28, is a professional basketball player for the NBA team Utah Jazz. He began his career with Joventut Badalona, where he debuted as the youngest player to ever play in the Spanish basketball league at the age of 14 years and 11 months.
He then moved to FC Barcelona for two years, where he became a EuroLeague champion in 2010. In 2011 he joined the NBA, first spending six years with the Minnesota Timberwolves before joining the Jazz in 2017.
Ricky Rubio Foundation
Esteve Rubio recalls that the foundation was born after the death of the player's mother three years ago for lung cancer.
One of the three areas of action of the foundation is to seek funds to fight against the disease while the other two are the program for vulnerable young people, and the Special Olympics, supporting basketball players with disabilities.
The project has the support of the Diputació de Girona.