PODCAST: Record breakers and history makers – Barça Femení and fans
Players and supporters of FC Barcelona women's team on the special bonds being built on and off the pitch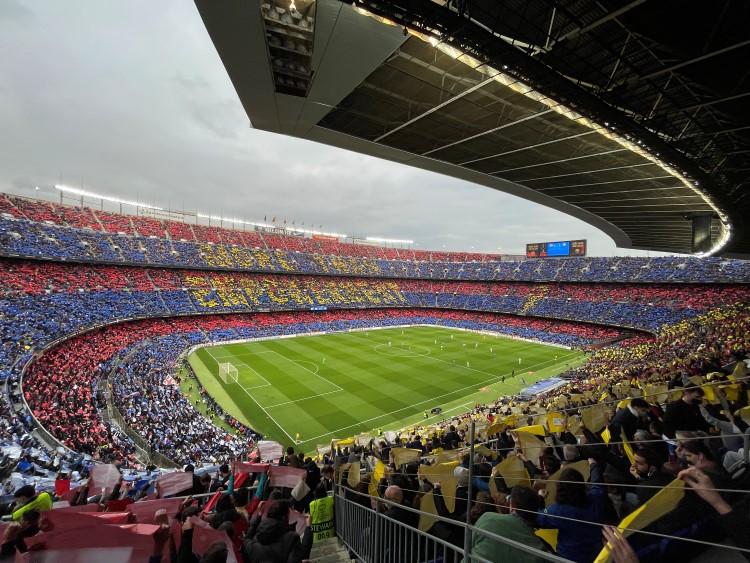 First 91,553. Then 91,648. Twice this season the fans of FC Barcelona Femení broke the world record attendance for an official women's football match. Press play below to listen or subscribe on Apple Podcasts, Google Podcasts or Spotify.
Players – Fridolina Rölfo, Mariona Caldentey and Sandra Paños – and fans – Oriol, Marta and Noemí – describe the special bond that exists between this team and its supporters.
Cillian Shields and Guifré Jordan join Lorcan Doherty to chat about the sporting and social phenomenon that is the Barcelona women's team, plus a look at Xavi's impact on the men's team and the renovation plans announced for the Camp Nou.
This week's Catalan phrase is 'aixafar la guitarra '. Literally, 'to smash the guitar', it is used when something ruins your plans.
Get in touch with the podcast team: fillingthesink@acn.cat.
Listen to more episodes of Filling the Sink below or find out more here.